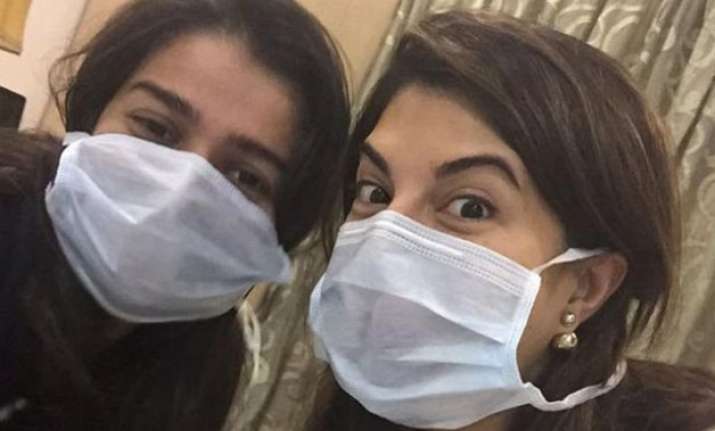 New Delhi: Sonam Kapoor who is down with Swine Flu and is being treated in Mumbai's Kokilaben hospital got a surprise visit by her Bollywood friend Jacqueline Fernandez on Thursday. 
A pic posted by the 'Kick' actress on her twitter account has both of them posing together donning safety mask on their faces. 
While the actress is recovering well from her illness, Jacqueline's visit would have surely made her feel much better.
"With my @sonamkapoor she's feeling much better!!!", tweeted Fernandez while sharing the snap. 
Few moments later the 'Khoobsurat' actress too took to Twitter to thanks her fans for all their 'get well soon' wishes as she wrote, "Hi everybody, I'm feeling much better... Thank you for all your wishes for my recovery," She later added, "Unfortunately not getting discharged today.. Thank you all for the love.."
Sonam was shifted to Kokilaben Hospital here from Rajkot on Sunday. The actress went for a checkup at a Rajkot hospital last week and was diagnosed with Swine Flu.
The actress was in Rajkot for the shooting of "Prem Ratan Dhan Payo", which also stars Salman Khan.