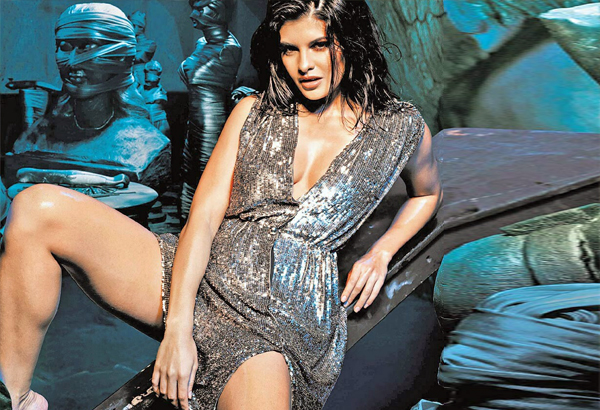 Mumbai:
Believe it or not, actor
Jacqueline Fernandez
is being replaced by Esha Gupta in Raaz 3  because there was a scene involving cockroaches, says a report.
There is a scene in the film where the heroine is attacked by flying cockroaches at which point she runs out nude right in front of the media.
Jacqueline became so uncomfortable that in spite of signing the film, she ultimately backed out.
Jacqueline was successful in Murder 2, in which she was uninhibited in her sex scenes with Emraan.  She was the right choice for Raaz 3.
But as she inched towards shooting,Vikram  Bhatt found that there was a hesitation in her demeanour about the costumes she would wear.
This being a horror film required her to be scantily dressed and wear clothes that would be visibly provocative, says Bhatt.
When Vikram told her how he would create the illusion of nudity in this scene, it made her very uncomfortable.
At this point, Vikram and the costume designer of the film had huge differences and Vikram finally felt that it was time for him to put his foot down.
He needed a girl who would not ask these questions. That's where Esha Gupta came in.
She trusted me completely which is why I stepped in for 15 days to co-direct the shooting of that sequence, adds Bhatt.