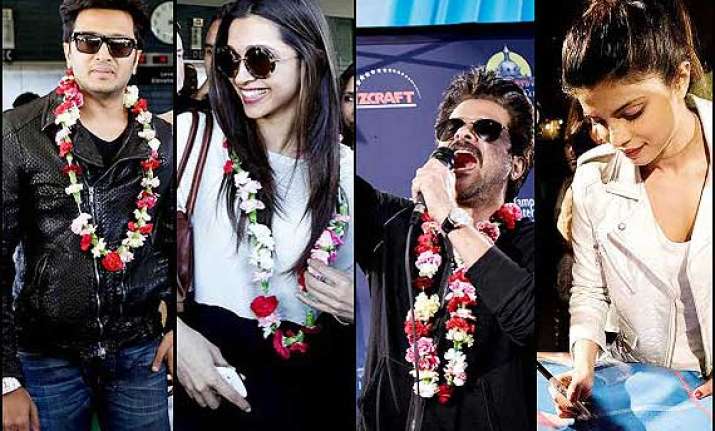 Washington,  The IIFA 2014 weekend has kicked off and will continue for four days.
The festivities in Tampa Bay will culminate in an awards ceremony, which will be held on Saturday and is expected to be attended by Bollywood's creme de la creme and Hollywood actor John Travolta.
Bollywood celebrities who have already reached Tampa Bay is enjoying every moment over there.
Highlighting the international appeal of India's Bollywood film industry, the International Indian Film Academy (IIFA) Awards event is being held in the US for the first time in Tampa, Florida, Saturday.