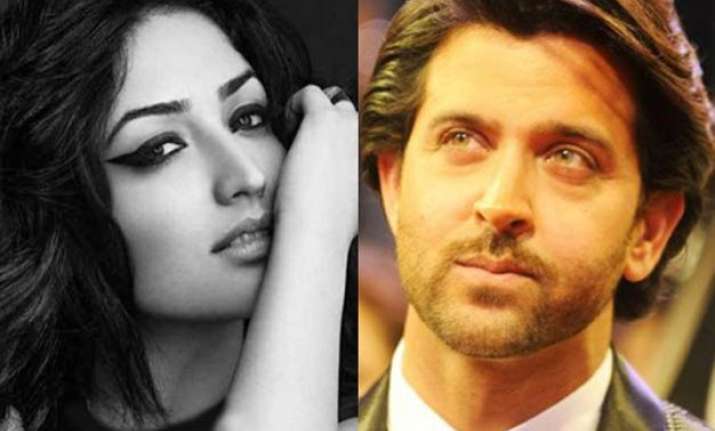 New Delhi: Bollywood actor Hrithik Roshan is a busy man these days. The actor, who is currently shooting for Ashutosh Gowariker's 'Mohenjo Daro', has also been roped in for Rakesh Roshan's 'Kaabil'.
While senior Roshan is quite enthusiastic for his new venture, he seems to have finalised the release date as well.
'Kaabil' starring Hrithik Roshan and Yami Gautam is expected to hit the theatres on January 26, 2017.
This revelation was made by director Rakesh Roshan himself.
"All the major release dates this year are already taken. So we've reserved January 26, 2017 as the release date for 'Kaabil'. We are in no hurry release our film," Rakesh was quoted saying.
He further added saying, "Sanjay Gupta narrated a story written by Vijay Mishra which both Hrithik Roshan and I liked. It is something Hrithik has not done before. It is in the thriller genre. But it's different, and yet mainstream, somewhat like the films that I direct which are massy and yet removed from the expected. And very different from whatever has been attempted so far in genre. So you can expect a film that has elements of both Sanjay Gupta's style and my style of filmmaking".
Talking about film's cast, Rakesh stated, "We've Yami Gautam paired with Hrithik. The film also stars Ronit Roy, Sonu Sood and Girish Kulkarni. My brother Rajesh Roshan will do the music, as usual. The cinematography is by Sudeep Chatterjee and the sound design is by Resul Pookutty".
It will be for the first time that Yami will be sharing the screen space with Hrithik Roshan. While the actress is both nervous and excited, let's see if this new jodi will be 'Kaabil' aur not.