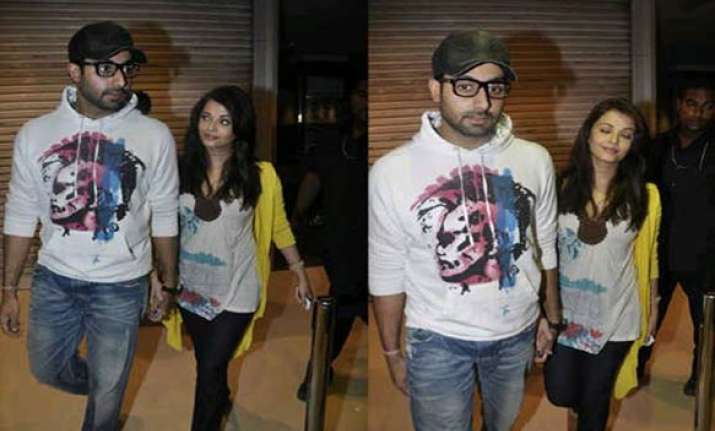 Bollywood star Aishwarya Rai Bachchan was seen in public for the first time after news of her pregnancy was announced by her father-in-law Amitbh Bachchan.
Aishwarya was seen at the screening of X-MEN: FIRST CLASS at a suburban multiplex in Mumbai.
The bollywood diva was spotted wearing a white top and a full-length yellow shrug on blue jeans.Her baby is due sometime in November, which makes her four months pregnant, the report said.