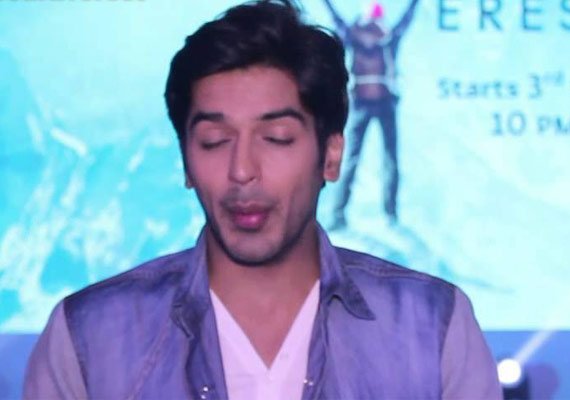 Mumbai: Young Delhi boy Rohan Gandotra, who has been cast in a key role in Ashutosh Gowariker's TV show "Everest", considers it to be a lifetime opportunity to do something challenging.
 
In the Star Plus show, which goes on air starting Nov 3, the 24-year-old will be seen as Aakash Joshi, a daredevil journalist. His character will be a simple and humble man, preparing to make a documentary on Mount Everest -- fighting a battle to overcome his fears by taking up the ambitious project 'Mission Everest'.
 
"I was working in Delhi after completing my Bachelor in Computers and somewhere I was not enjoying doing what I was doing, that is when I decided to try my hand at modelling and started off doing print ads in Delhi," he said in a statement.
 
After featuring in some print and TV advertisements, Rohan auditioned for "Everest" and he was selected from over 200 people to play the role of Aakash. He also underwent around seven look tests, before undergoing an acting workshop and rigorous mountaineering workshops to play his part convincingly.
 
"It has been a challenge for me and a lifetime opportunity too. It's been almost one and half years that I have shifted base to Mumbai and there has been no looking back," he said in a statement.
 
The show is about the struggle of a girl named Anjali, who, to gain her father's acceptance, decides to climb the highest mountain in the world.