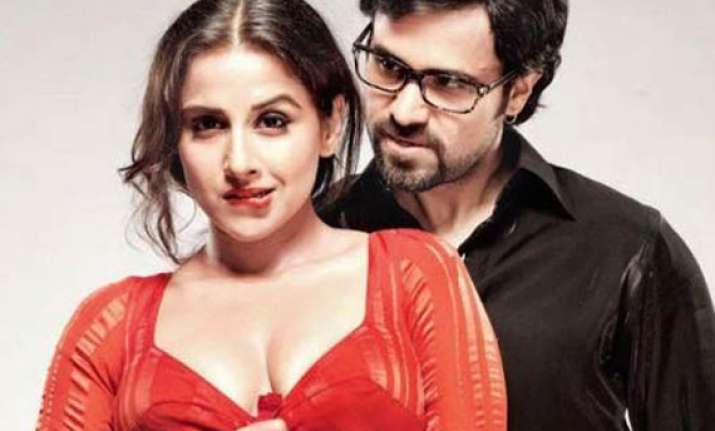 Mumbai, Feb 20: After delivering a hit with 'The Dirty Picture', Emraan Hashmi and Vidya Balan are reuniting on the big screen for the comic caper 'Ghanchakkar' to be directed by Rajkumar Gupta.

The comic-thriller is being produced by UTV Motion Pictures, who have invested in both of Rajkumar's earlier films - 'Aamir' and 'No One Killed Jessica'.

"As an actor you want to reach out to the audience with diverse yet entertaining roles. When you have worked with an actor before there is a certain amount of comfort. Emraan is a brilliant co-star and we hope to rock it together again," Vidya said in a statement.

While Vidya has already worked with Gupta in 'No One Killed Jessica', this will be the first film for Emraan with the director.

"It is a brilliant story factoring all essentials - comedy, thrilling, edgy, and entertaining. And to add to the excitement me and Vidya will be seen on screen together again and we will recreate the magic," Emraan said.

'Ghanchakkar' narrates the tale of Emraan, an ex-conman who is laid back and has a taste for finer things in life. He has an ambitious wife, Vidya, who has her own notions of the world.

Therefore he gets sucked into a 'chakkar' and has to suffer two thugs - one with a bad ailment and other with bad sense of humour. All this leads to madness, confusion and chaos.

"With Emraan and Vidya on board we have managed to get our dream cast. The explosive combination of Emraan, Vidya and Rajkumar will take the audience by storm," UTV Motion Pictures CEO Siddharth Roy Kapur said.

The film will go on floors in August this year.