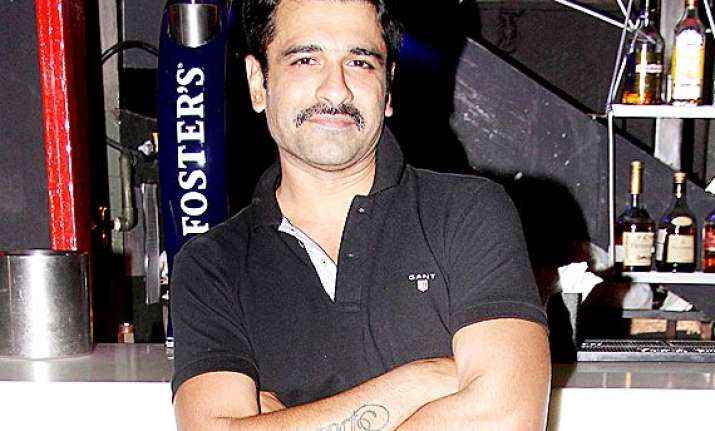 Mumbai: Popular TV face, Eijaz Khan who is excited about his new show 'Encounter' says that he is not interested in doing TV reality shows.
Recently, as he got opened up on his character of a cop in his new show, he mentioned that he was offered popular celebrity dance show, 'Jhalak Dikhla Ja' but he refused to do it.
Read on...
Popular TV actor Eijaz Khan, who is playing a cop in 'Encounter', has said the real-life encounter of gangster Maya Dolas in Mumbai is recreated on small screen in the show.
The encounter was depicted on the silver screen in Bollywood film 'Shootout At Lokhandwala' earlier. In the show, Chetan Hansraj will play the role of the dreaded gangster.
"I have not taken any references from anyone. But I made sure that I get their (policemen) mannerisms correct right from holding guns to how they stand and behave in front of their seniors. I hope that I have portrayed them properly," Eijaz told PTI. Eijaz said this was his first role as a cop.
"After wearing uniform, the authority comes automatically. It was a good experience," he said, adding the shootout incident is "fictionalised" to a certain extent for the show.
Eijaz, who has grown a moustache for the role, said his perception towards policemen changed after doing this show.
"The perception has definitely changed. It is easy to criticise and say anything about them (cops). One should stand for 12-16 hours, work round-the-clock leaving behind their personal life. I look upto them, salute, respect and sympathise with them," said Eijaz who was last seen in 'Punarvivah 2'.
Eijaz said he was not interested in doing reality shows. "I am not that keen on doing reality shows. Dancing interests me, it's a passion for me but not competition. I was offered 'Jhalak Dikhla Jaa' last season but due to my shoulder injury, I couldn't do the show. I am ok with it," he said.