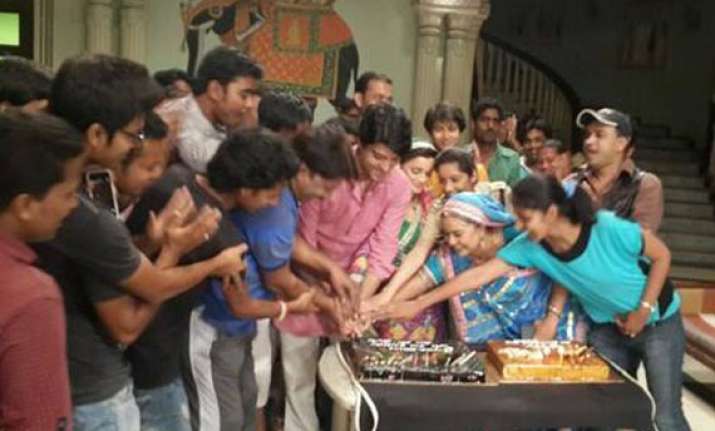 Mumbai: Popular show of Star Plus, "Diya Aur Baati Hum", completed its 700 episode on TV, Tuesday.
On the occasion the cast and crew of the show cut two cakes one for 700th episode and another for 701th. Deepika Singh, who plays the lead role of Sandhya in the show, says she is happy that she got a chance to play a role which has many shades.
"Diya Aur Baati Hum" went on air in August 2011. It is the story of Sandhya's struggles, who dreams of becoming an IPS officer and her husband Suraj, who supports her to fulfill her dream.