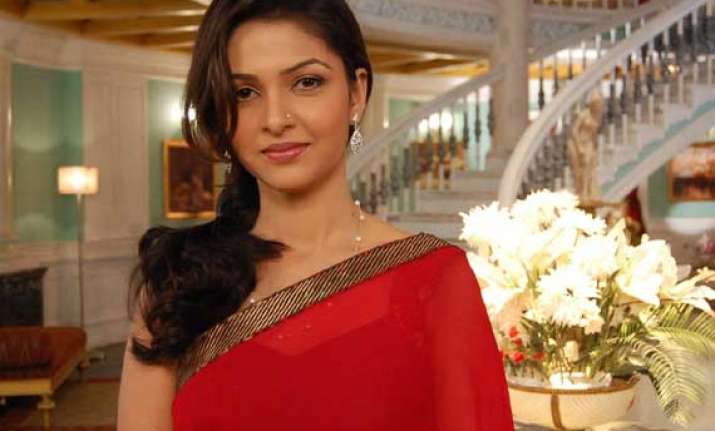 Mumbai: Actress Kirti Nagpure says her new show "Desh Ki Beti Nandini" is getting positive response from the viewers and she feels it's the outcome of teamwork.
The show, which went on air Oct 7 on Sony, traces the journey of a middle class girl who went on to become a politician. Kirti, who plays the protagonist Nandini, is elated.
"The show is getting a good response. People are liking it...I have come to know from my parents, relatives - everyone is loving the show," Kirti said here Tuesday on the set of the show.
"I feel somewhere we have succeeded in our effort," she added.
Kirti further said that she is not facing any difficulty in playing her character, thanks to the director and the team.
"It is the story of a simple girl. I am not facing any difficulty because you have to act just as you are. So I am not facing any sort of difficulty and even if it is there, then there is my director," Kirti said.
"I just follow whatever he says and advises. I am trying my best, now rest depends on the viewers," added the actress.
Talking further about "Nandini", she said: "There is a different subject in every scene. It is not that every scene is normal. In fact, different problems and situations are shown in every scene and everyone tries to solve and deal with them."
"Any scene embosses out well when there is support of everyone in the scene," she added.
Kirti was last seen in the daily soap "Parichay - Nayee Zindagi Kay Sapnon Ka".