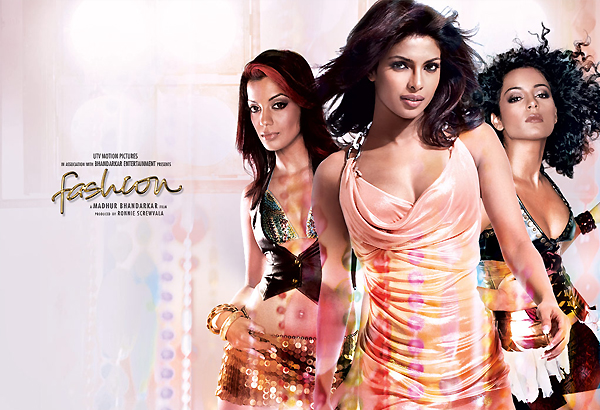 New Delhi, Aug 23: Actress-turned-author Seema Seth's plea for summoning of movie Fashion's script to support her allegation that filmmaker Madhur Bhandarkar had stolen the "idea and plot" for the movie from her book has been dismissed by a Delhi court.




Additional Chief Metropolitan Magistrate Lokesh Kumar Sharma rejected Seth's plea saying he had asked her to bring the original script of the movie on her own as evidence to show that the accused persons, Bhandarkar and two others, had infringed upon her copyright by producing the film.

The judge added she will have to arrange the script on her own as the court cannot summon it without being satisfied with the evidence in the case.

The court's decision came on a fresh application which she had filed after the judge on the last hearing asked her to submit the movie's script before it within three months to support her allegation against the three.

The court earlier had given her the direction to submit the script while refusing to order lodging of an FIR against Bhandarkar, producer Ronnie Screwala and writer Ajay Mongia.

In her application, Seth had sought the court's direction to call for the script of the movie, saying, "Script of the Fashion film is very essential for proper trial of the case against the accused persons."

Seth, who argued before the court in person, said, "I cannot possess the script illegally, I have to go through the channel of court."

The court fixed November 26, as the next date of hearing in the case, and said her counsel should produce the evidence related to the case.

Seth argued that a movie is the final product and as the book can be easily compared to it, the script was not needed.  She added that the court had insisted on her submitting the document, but she cannot get hold of it without the producer's consent.

"How does one get the script without the consent of the producer?" she asked.

Seth had sought lodging of an FIR against Bhandarkar, alleging that the plot and idea for Fashion was stolen by him from her book El-Dorado which was published three months prior to the release of the film on October 29, 2008.

Seth had alleged that Bhandarkar indulged in "clear-cut violation of the Copyright Act."

She has also made Screwala of UTV Motion Pictures a party in the case and has sought compensation to the tune of Rs 2.5 crore.