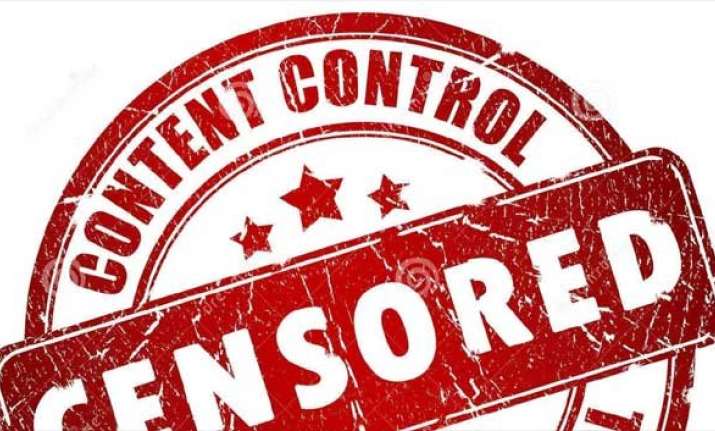 New Delhi: The recent Censor Board controversy over banning cuss words in Bollywood movies has come as a blessing in disguise for filmmakers. The board might do away with the supers also which have been appearing during smoking scenes in movies since 2005 along with lifting the ban over cuss words.
"The Board is thinking of removing the supers from the smoking scenes" said one of the board members while talking to IndiaTVNews.com on condition of anonymity.
The recent move of Chairman Pahlaj Nihlani issuing the list of 'banned cuss words, phrases and scenes received a backlash not only from the board members, filmmakers but the entire industry.
"A list of objectionable words was compiled by authorities way back in 2003. Chairman decided to circulate the same for easy reference and guidance. In the first meeting of the board held after his assumption of the charge apart from the other issues, the board also discussed the issue of 'use of abusive language' and it was of the unanimous view that the matter required further consultation with different sections of the society before it is implemented. It was also discussed that a separate meeting of the board would be convened to deliberate on this issue," said Shravan Kumar, CEO CBFC in a statement released to media.
Minister of State for Information and Broadcasting Rajyavardhan Rathore, taking note of issues and concerns raised by media and film fraternity, shot down the Central Board of Film Certification chief Pahlaj Nihalani's decision of banning cuss words and phrases.
Rathore, as per the reports, directly told the delegation present in the meeting to not to take Nihalani's list 'seriously'.
The film industry has welcomed the recent development.
Ace filmmaker Mahesh Bhatt, while confirming the reports said that the Minister has understood filmmakers' point that banning cuss words would take away the freedom of a filmmaker.