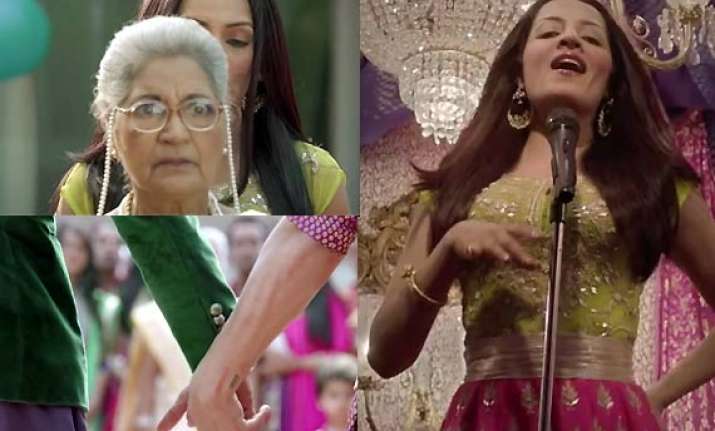 Since time and ages the Indian society has shown tremendous growth and adaptability towards changing society but there is still much more to learn.
Topics like, sex education, sanitation, birth control are still avoided among many Indian families and when it comes to talking about Gay rights....err 'change the topic' (that's what we usually get to hear.)
With Supreme Court's decision to revoke section 377, Indian LGBT community protested blaming the death of their birth right.
Birth right...? Isn't choosing our sexual preference too something that we have a full right on like other things, food, clothing and education! Some people might give you shocking facial expressions, while others will declare you mentally unfit for the society.
Lately in India, people have come up to support the LGBT community and their existence. With celebs too stepping in to support these LGBT communities, it has become a quite normal for people to see their favourite actors speaking for these people.
While some pretend to support others actually do, speaking of this actress Celina Jaitley who's been always vocal about the gay rights, recently launched a video in support of gay rights in India.
The video for UN's 'Free and Equal' campaign championing equality for Lesbian, Gay, Bisexual and Transgender (LGBT) people has Celina Jaitley voicing her message for India families to support their people's sexual preferences.
This two-and-a-half-minute clip has already got over 15.5 lakh views and might cross over 16 lakh today. Expressing her gratitude Jaitley thanked her followers and Indian citizens on Twitter.
But the real drama is behind the conceptualization of this video. The video actually shows a son announcing to his family that he' be coming home with his 'someone special' and his family believing it to be his girl starts welcome preparations similar to that of an Indian wedding.
Behind the entire drama, Celina Jailtey could be seen singing and dancing around the garden, tent and even the family members. Once the boy arrives, his entire family surrounds him hoping to see his girl but they get the shock of their lives when his boyfriends steps in.
The scenes fades in with family's matriarch their grandmother arriving, showing her displeasure but when Celina again dances around the couple singing for the family to accept their child and his choice, we see the grandma smiling and blessing the couple and the family rejoices.
Does it happen in real Indian family? Are we supposed to be accepting it this way in near future or in coming say 20 years?
Many Bollywood movies too had tried their hand in hilarious ways making the Indian society get in ease with gay rights. In movies like Dostana, Kal Ho Na Ho, director tried his best to cement the LGBT communities and their existence in the mindset of Indian movie goers.
But has this been accepted whole-heartedly yet? We just can't sit up and imagine that our lives to hassle-free just like shown in this 2-minute clip.
The attempt to spread the message is good but the concept is just too vague and hypocratic. It must show the real hardship and ways to come over it.
In a country, where honour killings are still on and 'love marriage' are still unacceptable. Do you think this kind will do any good for LGBT community? We guess it is too early to make such videos!
Watch the video here!