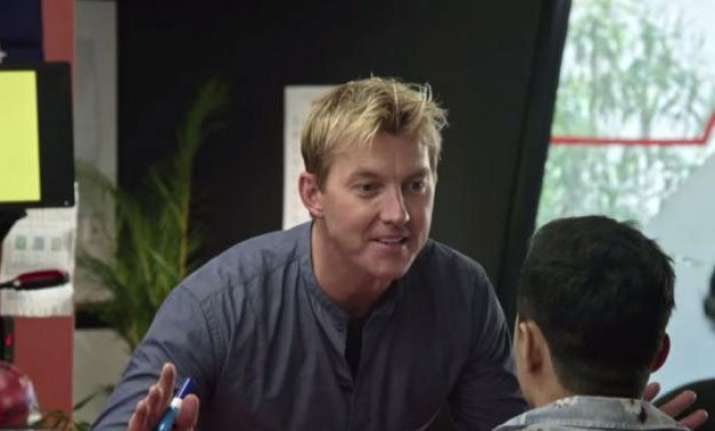 Former Australian fast bowler, Brett Lee is all set to make his debut in Bollywood.
Lee will hit the silver screen for the first time with Anupam Sharma's 'unINDIAN' which will also feature Tannishtha Chatterjee, Supriya Pathak and Akash Khurana.
While the trailer of the movie is out, Brett Lee looks quite adorable in the film as he tries to become 'Indian'.
Basically 'unINDIAN' is a cross-cultural romantic comedy revolves around a single mother who is looking for a nice Indian groom for her daughter till she meets Will (played by Brett Lee) who wants to marry her daughter.
The film, which is the first production of the Australia India Film Fund (AIFF) is said to hit the theatres on October 15, this year.
Watch the teaser here: