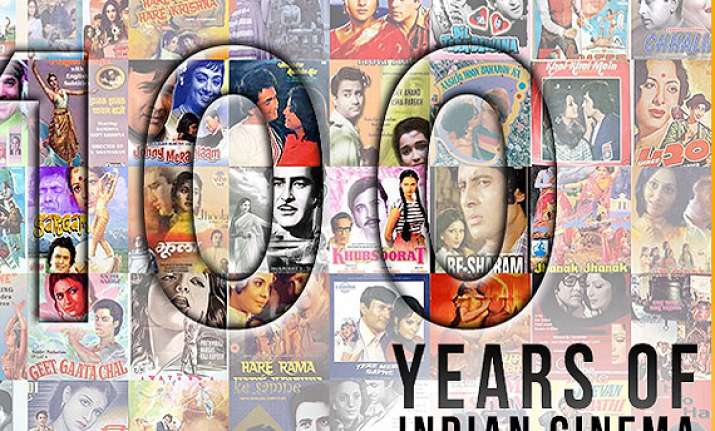 New Delhi: Another fetaher has been added to the world of Indian cinema with Brazil honouring the completion of 100 golden years.
Brazil has come out with a unique way to pay tribute to the 100 years of Indian cinema by releasing two postage stamps which are designed by an Indian graphic designer.
The stamp was released in Brasilia on May 5 to mark a nation-wide film festival dedicated to contemporary Indian cinema.
The stamp has been designed by Indian Ambassador to Brazil, Ashok Tomar along with the curators and directors of the festival, Anand Jyothi and Carina Bini Palackapilly.
The Film festival is the first of its kind in South America and would later move to other Brazilian cities like Rio De Janerio, Reife (Northern Brazil) and Porte Alegre (Southern Brazil) after the end of the World Cup which is scheduled from June 12 to July 13.
The ceremony was also attended by the Cultural Director of the Brazilian Postal Services, Romulo Salvino and the Cultural Secretary, Sueli Navaho along with other Indian and Brazilian officials.
The film festival is organised by production house Tantri Arte, run by film curator couple Jyothi and his wife Palackapilly in collaboration with the Brazilian Cultural Ministry and has its focus on the parallel and art movies.
The films were well recieved by the Brazilian film fanatics and critics with Adoor Gopalkrishnan's 'Katha Purushan' recieving special accolades.
The Indo-Brazilian couple have been arranging Indian Film Festivals for quite sometime now, the first one being in 2011.
The Film Festival in 2012 witnessed the screening of 35 Indian movies.