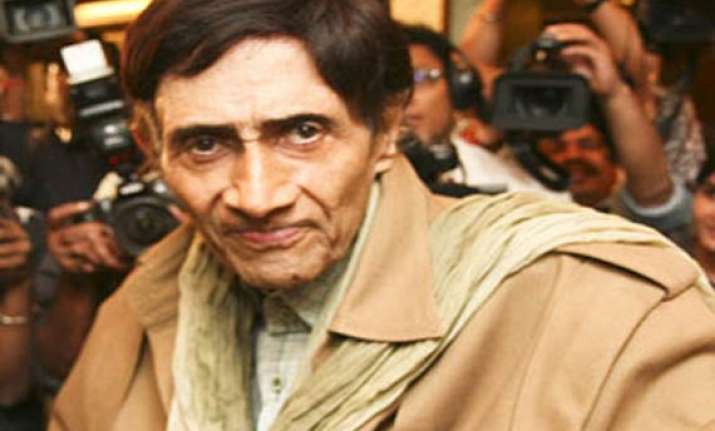 Mumbai, Dec 4 : Shock and disbelief gripped the Hindi film world as the news spread about the death of Dev Anand with Bollywood stars saying an era has come to an end with the passing away of the "eveready battery". 

Actor Waheeda Rehman, who worked with him in the classic "Guide" and several other films, said, "She was sad to hear the news because he was her first hero and she did maximum films with him.
We had to learn so much from him because he had so much energy in him. I used to tell him 'Dev you are like an eveready battery'".

Megastar Amitabh Bachchan wrote on twitter, "An era has come to an end ...Dev Anand leaves a void never perhaps to be filled again... his never give up belief, his joy of life!," "Had just met Dev Saheb at his premiere recently .. he was weak but full of spirit ..the newspapers confirming his passing away ..sad.
Just reading news about Dev Saheb...  praying it is not true! He was such a positive person...never associated death with him," he said.
Melody queen Lata Mangeshkar said, "He never looked back and never regretted anything. He was a great personality".  "Dev Anand is dead". As the new dawn breaks over Mumbai I salute the memory of this star who has left us with the glow of his smile," veteran filmmaker Mahesh Bhatt said.  "So as a Tribute to Dev Saab let's only humm his songs today. Songs which became such an integral part of our lives. 
'Abhi na jao chodkar'. Dev Saab was kind, passionate, courageous, forthright, charming, encouraging, contemporary, always a leader and a great human. Will Miss him," Anupam Kher wrote on the micro-blogging site.

Actress Madhuri Dixit said, "Sad to hear about Dev Anand's demise. Another icon leaves the stage. My condolences to his family. We will miss him."

"Shocked to read of the passing of Dev Saab. Such a great man and actor. A symbol of positivity. Never believed I would ever wake up to this news. Very sad!," tweeted actor Abhishek Bachchan.

Filmmaker Madhur Bhandarkar said, "Still the news is not sinking in, had celebrated his birthday with him, Devsaab was full of energy and life then, just can't believe!."