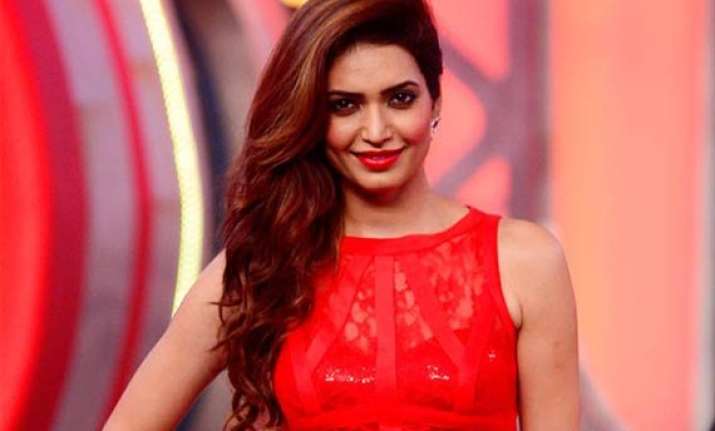 New Delhi: The Sunday episode of Bigg Boss 8 'Weekend Ka Vaar' started with a fun filled interaction between Salman Khan and Varun Dhawan.
The 'Student of the Year' actor made a classy entry into the Bigg Boss house to promote his upcoming film Badlapur. The actor played some games with the housemates to give their boring daily schedule a twist.
He mainly targeted Diandra and Sonali. The young actor also asked them if they were given a chance to take revenge on each other then what would that be. 
Sonali made Diandra wash her clothes and Diandra on the other hand asked her to return her clothes back.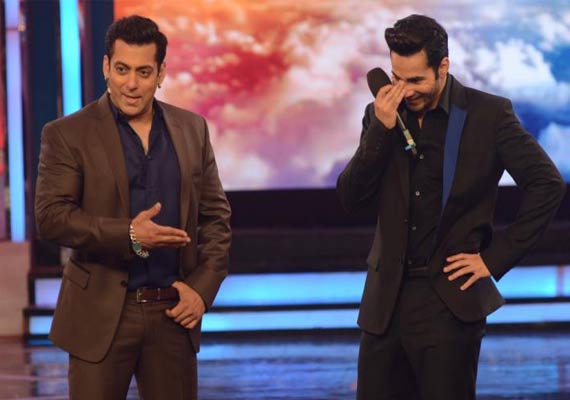 After the house activities, Varun comes back on stage and tells Salman that he feels something is going to happen between Diandra and Sonali as there is love triangle as Sonali is jealous of Diandra.
After Varun leaves house, housemates are left on their own and Diandra leaves washing Sonali's clothes. Sonali then goes inside washroom with her clothes and calls Diandra an 'ass' in front of camera and says she looks too like one.
With Dimpy, Sonali and Puneet left out for vote out, housemates plan whom to evict. Ali talks to Dimpy and says he wants to save her so that they can rock the show again.
Ali then talks to Karishma and she says she wants to kick out both (Dimpy and Puneet).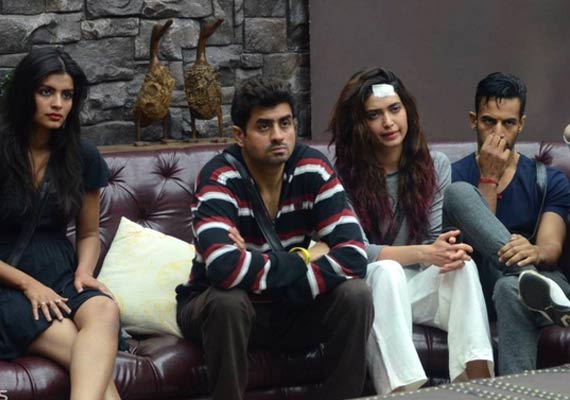 Salman then plays a fun and interesting game like that of a 'Koffee with Karan' show and ask housemates some GK questions and housemates fail miserably.
And Karishma does an Alia Bhatt act as she names Narendra Modi as President of India, fails to calculate 5*5*0*5, and more such questions. Other housemates like Sonali, Diandra and Dimpy fail to answer questions.
Salman then make the constants to stand in court and confronted them with 'ilzaam' inspired by Aap Ki Adalat.
Next was the question answer round, where a contestant was accused of an allegation made by one of the contestant. The task revealed some of the concealed truths, including Sonali's alleged attempts to kiss Gautam.
Gautam was accused of doing Shah Rukh giri in the house by Pritam and secondly that he is playing with Diandra's feelings by Sonali. To answer the second question, Gautam invited Diandra.
The leggy lass simply asked the housemates to mind their own business and nobody needs to worry what's cooking on between them. Gautam answers very smartly and is released.
Airporty jallad gets a bone in his Bigg cargo and Salman shows a video of Pritam and Ali dancing to 'Ban gaya Kutta'.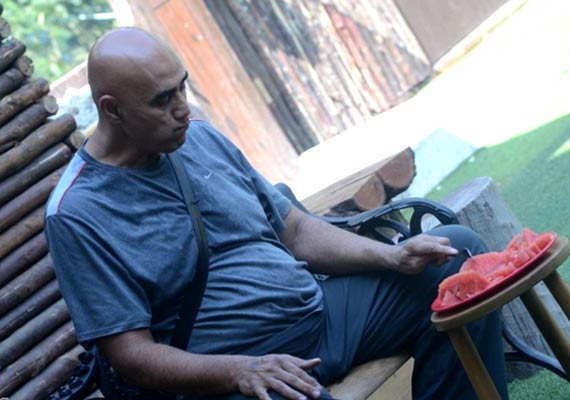 After the final poll, housemates evict out Puneet. And just as he was about to leave the house Salman calls him back saying that there is no eviction.
While bidding goodbye to the housemates, the host advises the contestants to understand one another's feeling and maintain decorum inside the house.
In the coming episode we will see how Bigg Boss punishes the contestants for breaking various rules.