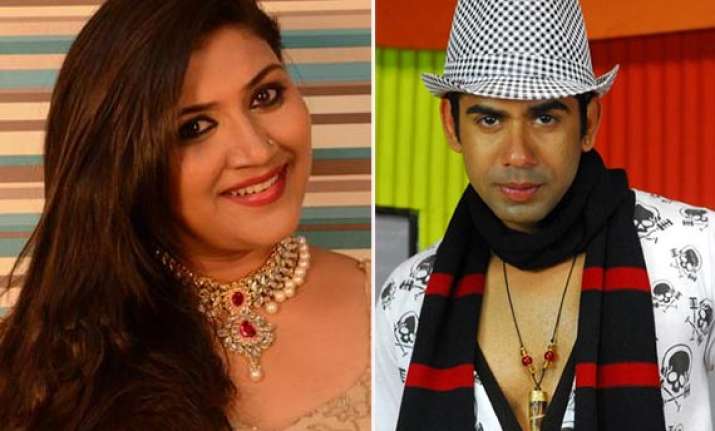 New Delhi: Bigg Boss India's one of the most controversial reality show has moved down South and there too the show is making enough news to grab eye-balls.
Bigg Boss Kannada has the fodder for the rumourmills and the latest controversy evoked from the show was between Sandalwood actress Neethu Shetty and actor Santhosh over the excessive weight the actress carrying with.
On Day 2, Santhosh while getting ready for his workout session asked Neethu Shetty to join him but the actress took it otherwise. All fury actress slammed Santhosh for talking about his physic.
Neethu Shetty told him he has no right to comment on her weight and that he should mind his own business.
(Photo courtesy- Asianet Suvarna)
She didn't waste much time to take the held up the house on her head and cried all the way. She finally opened her heart out to the other co-contestant and told her how people blatantly make fun of her weight. Not only this, she recalled an instance when one of her Sandalwood producers asked her from where she buys ration.
"Which place do you buy your ration from? I also want to take the same rice to become like you," she told. The actress added, "I told him he needed it, since he needed to grow taller."
(Photo courtesy- Asianet Suvarna)
It could be recalled that the actress while entering the house said that she wouldn't stand anyone who will comment on her weight. And finally she stood by her words.
(Photo courtesy- Asianet Suvarna)
Later in the show, she apologised for her showdown to Santhosh who also said sorry to Neethu for his words.
The second season of Bigg Boss Kannada aired on Asianet Suvarna Channel from 29th June 2014.