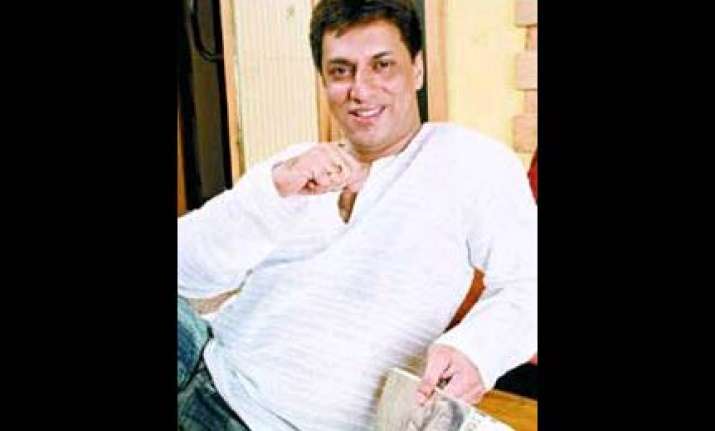 Fimmaker Madhur Bhandarkar, actor Suniel Shetty and choreographer Saroj Khan launched 'AbMeriBari', a website to identify, evaluate and nurture talent for the entertainment industry.
Madhur Bhandarkar will be seen as the chief Talent Mentor of the website, while Suniel Shetty is the Advisor to AMB Talent Media.
"I am glad that Abmeribaari will now provide the opportunity to talented youth even from small towns and villages to apply for roles and opportunities without having to come to Mumbai and spending weeks, months and sometimes years trying to get their talent recognized," Madhur said.
Also present at the launch was music composer Anu Malik.
"In a country of our size and diversity, there is no dearth of talent but till now there has been no real process by which the Anu Maliks and Rahmans of tomorrow could be identified. I am happy that Abmeribaari has created a process by which real talent can be seen and spotted not just in India but even abroad," Anu Malik said.
Anu Malik and Saroj Khan have been appointed mentors for music and dance respectively.
"For talent to flourish, access to opportunities is crucial. I am delighted to be associated with abmeribaari and am sure it will help discover many new talents in the coming years," Saroj Khan said at the launch.
Via Abmeribaari.com, anyone with talent who wants exposure for his or her talent and suitable work opportunities can do so without leaving his city of residence, said the company.
The company is collaborating with Bollywood and regional language filmmakers, TV serial producers, music companies and other entertainment industry organizations with a view to getting them new talent from across the country.
The aspirant will study the brief given by the filmmaker/TV show producer/music company or other company, shoot his or her screen test or audition himself and upload it on the site after paying the application fee.
Every screen test will be evaluated on a set of parameters, and will receive an Abmeribaari Talent Score, which will be shared with the applicant.
The shortlisted screen tests will be shared with the talent-seeking company, who will make the final decision.
Preet Bedi, Managing Director of AMB, said on this occasion: "Already a major global soft power, the Indian entertainment industry is now set to grow exponentially year after year. But for the industry to maintain its scorching growth rate it must create channels by which it can access and nurture new talent. Abmeribaari will do exactly that and provide a credible, fair and transparent process by which talent is globally accessed, fairly evaluated and suitably rewarded."
As a first major activity, Abmeribaari has announced a worldwide talent search in the acting singing and dance.
They are planning to give 10 three-year contracts to exceptionally talented people in singing dance and acting. Each contract will be worth at least 15 lacs.