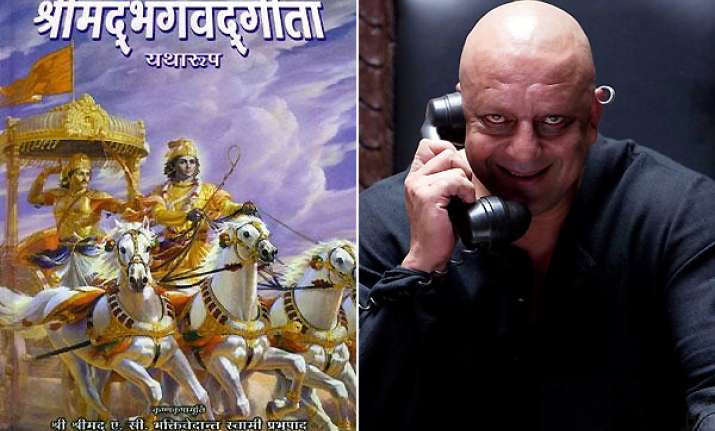 Jalandhar, Jan 17 : A religious organisation here has raised objection over what it called an offending  dialogue by Sanjay Dutt in Karan Johar's film Agneepath and has demanded its removal.
 
In the film, super-villain Sanjay Dutt says "Geeta ka unneswan adhyay mai likhoonga" (I will write the 19th chapter of Geeta).
 
Bhagavad Geeta is revered as Hinduism's holiest book and it contains 18 chapters.
 
Says Pramod Malhotra, convenor of Shree Geeta Jayanti Mahotsav Committee: "Lord Shri Krishna has revealed the sum and substance of life and universe in the eighteen chapters of Bhagvad Geeta, and there's no need for anybody to write a nineteenth. Neither should anybody dare do this ".
 
"The Bhagavad Geeta, based on the sermons given by Lord Krishna to his friend Arjuna in Mahabharata, aims at welfare of people throughout the world, and there is no point in denigrating the holy book. We won't allow this to happen", says Malhotra.
 
He has threatened to stop exhibition of the film Agneepath at cine theatres if the offending dialogue is not removed.
 
Malhotra says, even a court in Russia tried to ban Geeta saying it promoted militancy, but later withdrew after strong objections from India.