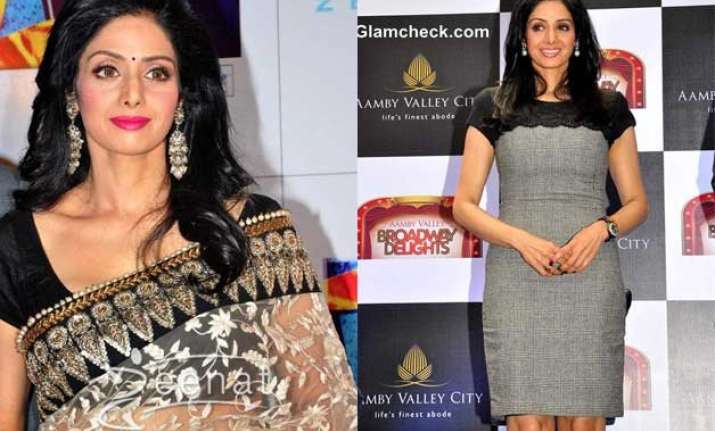 Sridevi has cute baby doll expressions and an elegance which can give complexion to the royal princesses. 
As the actress turns 53 today, this article celebrates the ageless beauty she is. Sridevi's Bollywood debut was a 1978 movie 'Solva Sawan' but the actress carries the same charm after 37 years of her existence in the industry.
She has worked in not only Hindi but also Telgu, Malyalam and Kannada movies. Sridevi debuted as a child artist at the age of four and played her first adult role at the age of 13. With statistics like these, one might wonder she looks way beyond her age and maybe the passing years have had an effect on her beauty.
Guess you are wrong!
Here are Sridevi's five iconic looks that prove she is the ageless empress of Bollywood:
Rekha in Himmatwala: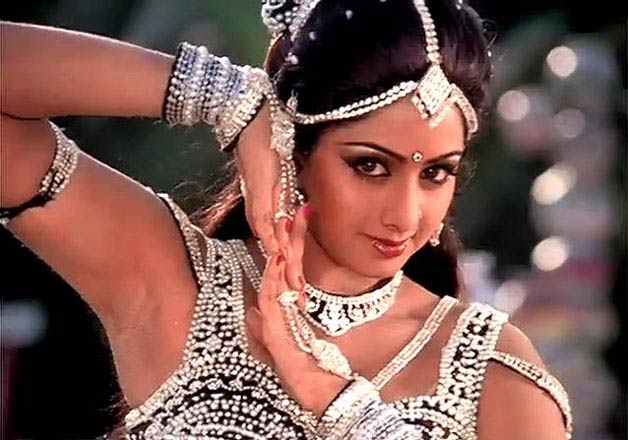 The 1983 Bollywood release helped Sridevi shouted aloud her presence. The song 'Taufa Taufa' became a huge hit and her chemistry with the then superstar Jeetendra made it to the tabloids.
What stood other than the aforementioned facts was a girl who embodied beauty in its truest menaing. Her glittery costumes, her movements, her garb, her dance, and her smile. It did not only cast a spell on Jeetendra's character Ravi but on everyone who watched her grace on the silver screen.
Rajni in Nagina: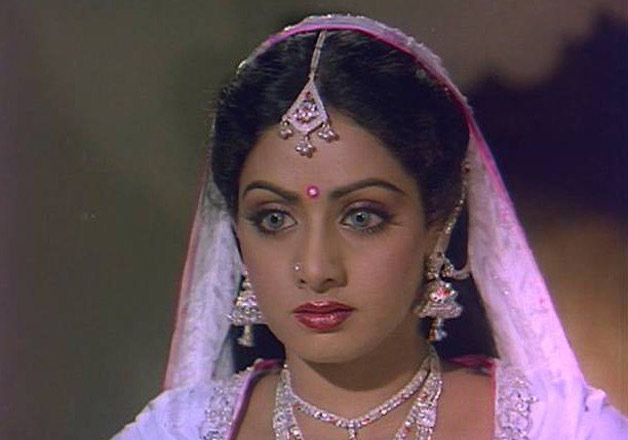 There was an era in Bollywood when fantasy movies were a hot favourite. The 1986 movie Nagina started this trend and it went on for a really long time. Bollywood has seen many actresses play the role of a shape-shifting venomous snake, but Sridevi has easily outdone everyone.
As the revenge seeking Rajni in this movie, Sridevi established new heights in the arena of women-centric movies. Her pretty face clad with heavy ornaments and opulent dresses made her the favourite naagin of India. If anything made Nagina a gargantuan hit it was the fierce look of Sridevi's eyes.
Seema in Mr. India: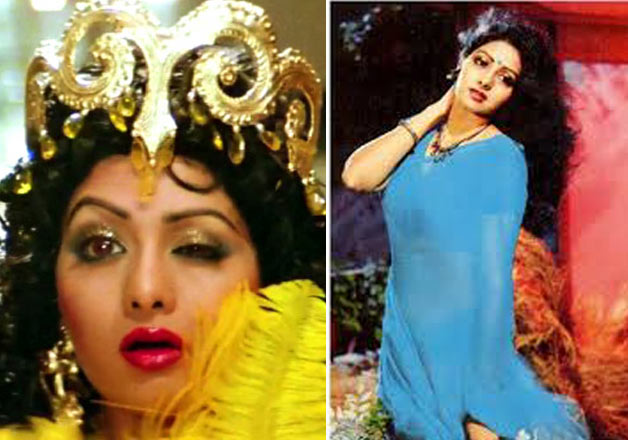 Shekhar Kapur directed Mr. India starred Anil Kapoor and Sridevi. As India's first science fiction superhero film, Mr. India was a huge commercial success.
And so was Hawa hawaii girl Sridevi!
If her ferocious eyes threatened villains in Nagina, her cute face in Mr. India won hearts. The song Hawa Hawaii showed her serene side on one hand and on the other hand the song Kaate nahi katte unleashed the seductress in her.
Chandni in Chandni: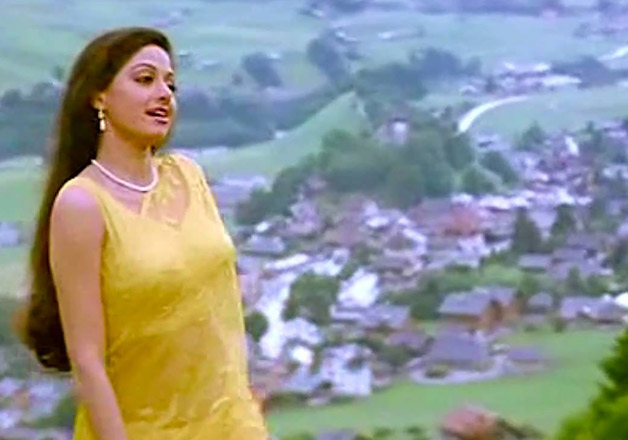 It is very difficult to choose one look from Chandni. This cult romantic movie directed by Yash Chopra was the biggest hit of 1989. It also had Rishi Kapoor and Vinod Khanna in pivotal rules.
But the one who took home all the love and appreciation was Sridevi!
Her 'Chandni Look' revolutionised fashion. Every street corner sold the salwar-kameez and dupatta that gave the heroine a refreshingly understated look, rarely seen on the Indian screen. Sridevi's chiffon sarees became so famous that it became a staple in every woman's wardrobe. Her leheriya dupatta, her simple churidaar-kurti, her sarees, all made Sridevi the one who stole everyone's hearts.
Shashi in English Vinglish: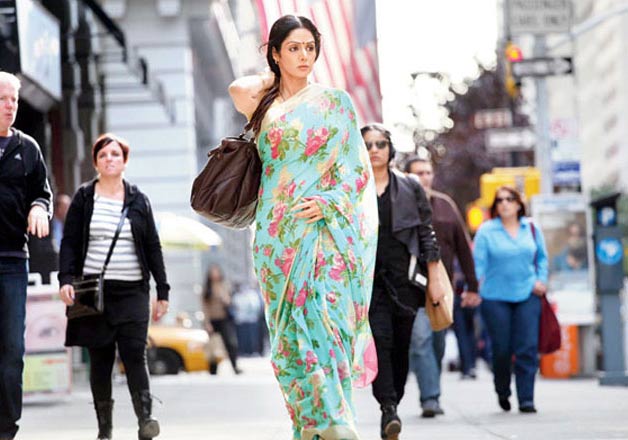 Sridevi has carved her niche in the film industry. The actress was always known to be a part of feminist movies, one which gave equal importance to her as it did to her male co-stars.
She did it again with her comeback movie English Vinglish which was directed by Gauri Shinde and released in 2012.
As Shahsi, who was a mother of two kids, Sridevi brought class to her role. If her yesteryear movies saw her laden with heavy jewellery and dresses, this movie was the change in her life.
But her charm stayed intact.
In simple sarees, Sridevi roamed the streets of New York and with every step of hers; every housewife of India could relate herself to her. She was appreciated for her portrayal so much so that she earned the title of Meryl Streep of India.
On her birthday, we wish the actress a happy and successful life!