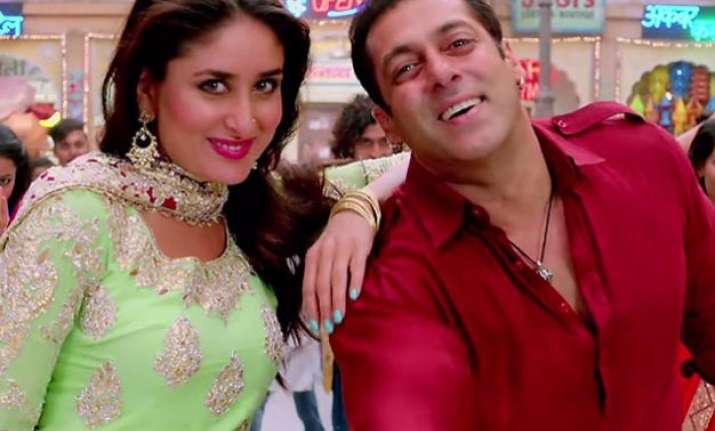 New Delhi: Commenting on Pakistani movies released on Eid along with "Bajrangi Bhaijaan" Lashari said, "The two Pakistani films - 'Wrong No' and 'Bin Roye' ? are also doing good business on the box office but they have no match to the 'BB'."
Attributing the revival of the Pakistani film industry to Indian films, he said that cinema here is surviving because of exhibition of Indian movies.
"The competition is forcing us to make good movies and this is what exactly happening... The Indian movies have in fact helped the Pakistani cinema and film industry in a big way."
However, some distributors of Pakistani films especially of "Wrong No" and "Bin Roye" have complained that the hall owners are meting out "step-motherly" treatment towards them.
They claim the cinema owners having multiple screens are giving six shows a day to Bajrangi while running one show each for "Wrong No" and "Bin Roye".
Pakistan Film Producers Association Chairman Syed Noor said the cinema owners were giving more shows to the Indian movie which is "regrettable".
"I am going to hold a film convention in Lahore in which I will?invite producers and directors from across Pakistan to have a discussion on this 'bad trend' of giving more shows to Indian movies," Noor said.
However, he appreciated the 'healthy competition' between Pakistani and Indian films.?
Lashari said in Pakistan the three Khans (Aamir, Shah Rukh and Salman) are most liked by people.
"You see people especially the middle class throng cinemas when a movie of the Khan's is shown. Earlier, Shahrukh's 'Chennai Express' and Aamir Khan's 'Dhoom 3' did great business. Now, it is the turn of Salman's movie. The factor of 'hero worship' cannot be ruled out here," Lashari said.