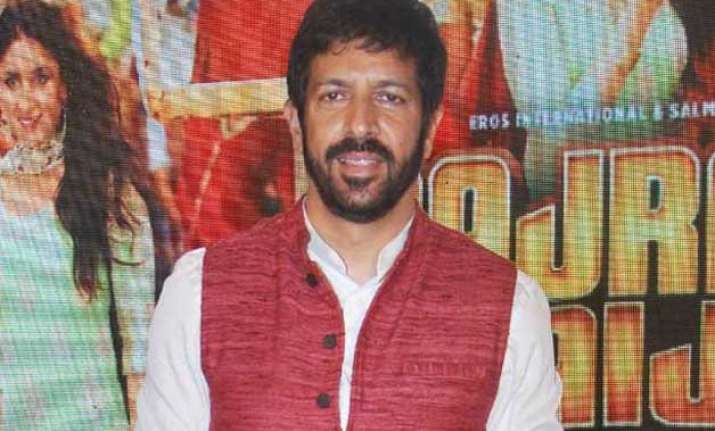 Mumbai: Refuting the reports that blockbuster Bajrangi Bhaijaan was offered to Aamir Khan before being taken to Salman Khan, the director of the film has clarified that Aamir was never considered.
In a recent press interaction, the director of the stupendous film said, "I did not offer Bajrangi Bhaijaan to Aamir Khan ever!"
Recently rumours were rife that Aamir Khan was approached by the writer of the film, KV Vijayaendra Prasad, much before he approached Salman. In fact, as per the buzz, Aamir was the first one to hear the script.
Infact, Salman Khan himself said this in a press conference held on the success of the film. He had said, ""Yes, Aamir told me that KV Vijayendra Prasad (scriptwriter) had come to him and he sent him to me."
"So this is just Aamir sahab's generosity", he added.
As per a report, a source associated with the project has been quoted as saying, "When writer KV Vijayendra Prasad, who regularly collaborates with his son SS Rajamouli, decided to do a script in Hindi, he came to Mumbai with the script of BB. He took the script straight to Aamir Khan as he wanted him for the part."
The source further revealed that Aamir liked the Indo-Pak amity idea. However, he had major reservations with respect to the script. He had recommended some radical changes in the script as he found the idea too political but Vijayendra did not oblige him.
This became the reason for the writer to approach the Dabangg actor for the role.