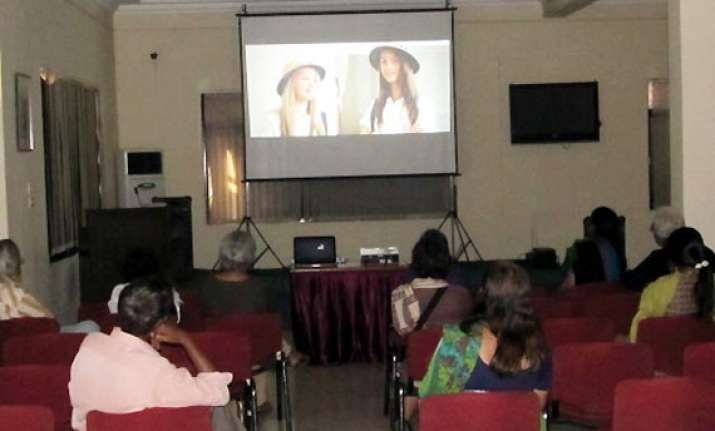 New Delhi: The 10th Asian Women's Film Festival will begin here from March 5 showcasing works of women filmmakers of Asian origin.
Organised by International Association of Women in Radio and Television (IAWRT), the festival will end on March 8, which is celebrated as International Women's Day. The festival will showcase the work of women filmmakers of Asian origin ranging from documentary, short fiction, animation, to feature fiction-exploring the diversity in a country.
"Despite limited financial and human resources, we have managed to organise the 4 day film fest. We have introduced 'Sound Works' for the first time at the festival," said Anupama Srinivasan, the director of the festival. "Many movies made by young and new artistes will be screened to give them a platform to get recognition for their work," he added.
'Sleepless Nights', a cinematic documentary by Eliane Raheb, 'My No-Mercy Home' a film from South Korea by Aori, '...And the Unclaimed' a film by Debalina, will be among the movies to be screened at the festival. The notable films of shorter duration include 'Carpet Weavers' by Batul Moradi, 'TrueLoveStory' by Gitanjali Rao, 'The Summer Flu' by Priyanka Chhabra and 'Aisa Nahun Hua tha Tahira' by Rajula Shah.
Srinivasan said the festival has served as a platform for many new filmmakers to showcase their talent and work. The countries in focus this year are Sri Lanka and Taiwan. "We received over 35 entries and it was amazing to see the range of work by Taiwanese women filmmakers. The four films that are part of the selection present to us the concerns facing modern Taiwan," said Uma Tanuku, curator of the Taiwan segment for the festival.
"We bring to you three documentaries and a feature fiction that share the experience of its people as a nation, a community and a family," he said. The 10th IAWRT festival also includes a novel segment titled Soundphiles - a curation of sound works comprising works by filmmakers, artists and journalists.