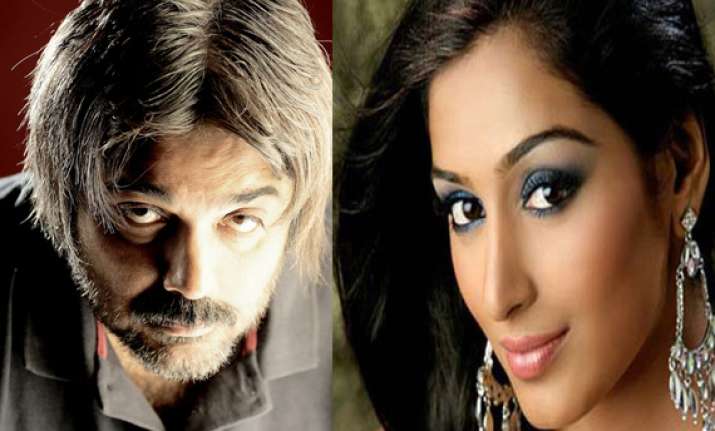 Kolkata, Jan 5 :  National-award-winning filmmaker Aniruddha Roy Choudhury has turned his focus on Bengali diaspora in San Francisco in his third venture 'Aparajita Tumi' with Bengali superstar Prosenjit in the main lead.
 
The film dwells on the lives of two NRI couples and the problems in their relationship, said Roy Choudhury, whose previous films 'Anuranan' (resonance) and 'Antaheen' (the endless wait) won national awards.

Based on a story 'Dui nari Hatey Torobari' by eminent writer Sunil Gangopadhyay, the film is a take-off where the characters go beyond the realm of right or wrong, in their quest for own private space and happiness, Roy Choudhury said.

"There is something in between," he added. Asked about the film's location in the US, the adman-turned-director said, "I always choose locations depending on the plot and the characters. A place is not just a place for me, it has a resonance in the surrounding events."

On how the film shaped up, he said this was possible due to the whole-hearted support of the producers duo Shoojit Sircar and Arijit (Ronnie) Lahiri, both known names in ad film making.

"When Tonny (Aniruddha) narrated the script during a chat session, I said this has to be filmed by him only. We are happy with the way the film has evolved," Sircar, the director of acclaimed Hindi film 'Yahaan', said.

 The director lavished praise on the performance of lead actor Prosenjit Chatterjee as also other actors including Padmapriya and Kamalinee (both known names in South Indian films).

Film's composer Shantanu Moitra also had a word of praise for the director, saying, "The comfort factor to work with Tonyda is something you don't find everywhere.
He never wore the director's hat during our jam session as we fiddled with the tunes and tracks and it helped."

The film, which has tracks by Shreya Ghosal, Hamsika Iyer, Monali Thakur, Bengali singer Anindyo chatterjee and new age Bengali singer Rupankar, will be released in January.