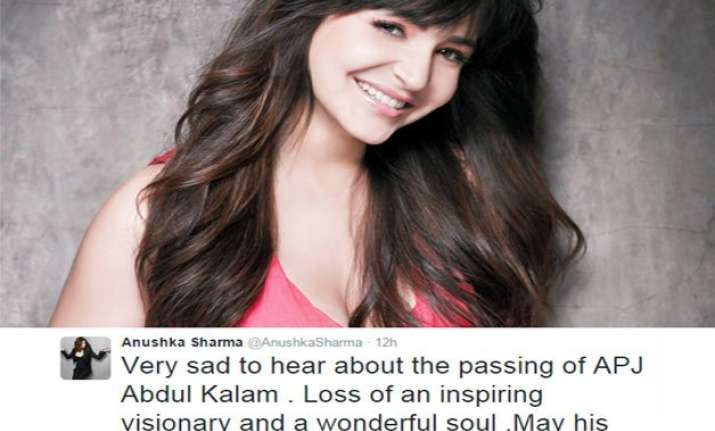 Anushka Sharma has apologised for her tweet in which she mis-spelled the name of former President Dr. APJ Abdul Kalam. At a product launch of a shampoo this evening, Anushka was asked questions about her tweet by the media.
To this, the Bombay Velvet actress replied, "Everybody makes mistakes. And I accept my mistake of tweeting the wrong name of our former president Late Dr. APJ Abdul Kalam. I am ashamed of it too"
After the demise of Dr. APJ Abdul Kalam on 27th July, 2015 the actress had tweeted, "Very sad to hear about the passing of ABJ Kalam Azad. Loss of an inspiring visionary and a wonderful soul. May his soul RIP." A nervous actress tried correcting her spelling but was successful in doing so at the third time.
Till then, she became the centre of many jokes and people criticising her for not knowing the name of such a great personality.
After the incident, this launch is the first time when the actress spoke about it and apologised too.