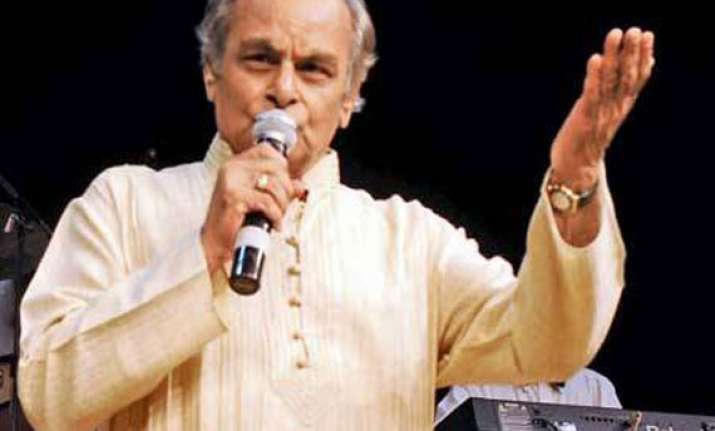 New Delhi, Aug 1: Music composer Anandji Virji Shah of Kalyanji-Anandji fame today recalled their association with Mohammed Rafi on the legendary singer's 33rd death anniversary saying he always "satisfied us with his music".
Ananadji, 80, who collaborated with Rafi in "Bluff Master", "Chahta Hai", "Jab Jab Phool Khilen" among others, remembers him as a "versatile singer". "Rafiji was a nice human being and was very much dedicated to his work.
He sang some of the beautiful renditions of our Bollywood music. He always satisfied us with his music. I have come here to remember Rafiji. 'Badi
Door Se Aaye Hain' ('Samjhauta') is my favourite song," said Anandji in a function at Siri Fort Auditorium.
Many old pictures of the playback singer were put at the auditorium premises and audience from almost all age group attended the show in which amateur singers sang songs of the legend.
Suresh Kumar Raheja, organiser of the event, said, "Rafiji had a different voice and way of singing. He was a good human being too." Born on December 24, 1924, Rafi died of a heart attack in Mumbai on July 31, 1980.