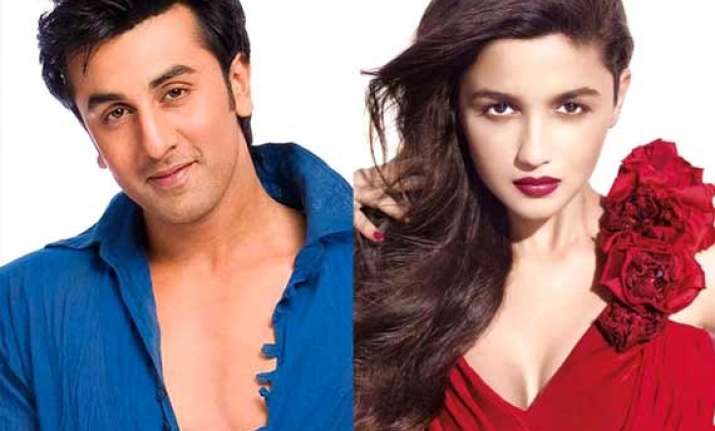 Mumbai: 2 States actress Alia Bhatt, who is all set to hit the screen with Arjun Kapoor this Friday, recently shocked her fans by confessing on a chat show that she wants to marry actor Ranbir Kapoor.
Now there is a twist in the story, the petite beauty has said that she didn't literally mean it and is just his fan.
She and actress
Parineeti Chopra
recently appeared on the final episode of "Koffee With Karan 4", hosted by filmmaker
Karan Johar
.
"Firstly, being in this industry if I want to marry someone, I will never say it on the national television, especially on 'Koffee With Karan'. So, I just said it in jest, I am a fan girl at the end of the day," the 21-year-old said here Monday at the launch of the new cover of the book "2 States".
"When I say 'I want to marry Ranbir Kapoor', it's not like I literally want to marry him. It's just like a fan girl who wants to take a boy home to meet her parents," she added.