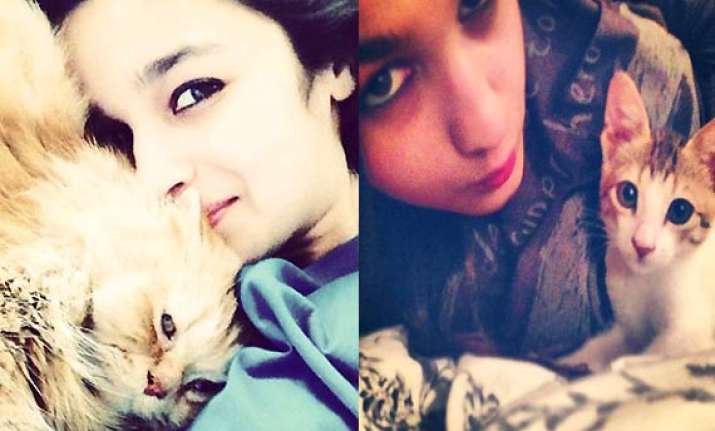 Mumbai: Actress Alia Bhatt has shot for a PETA ad campaign, posing with a cat and dressed as an angel. Donning a gold sequin dress with angels wings fixed to her back, Alia sends across the message of adopting pets and not buying them.
Alia is a proud owner of two cats herself and she is clutching one for the campaign's poster. The ad campaign promotes pet adoption.
During the shoot Alia also shared that her actor-filmmaker sister Pooja Bhatt is also an ardent cat lover.
" I am an animal lover myself. My message to my fans is if you love me then love animals even more," Alia.