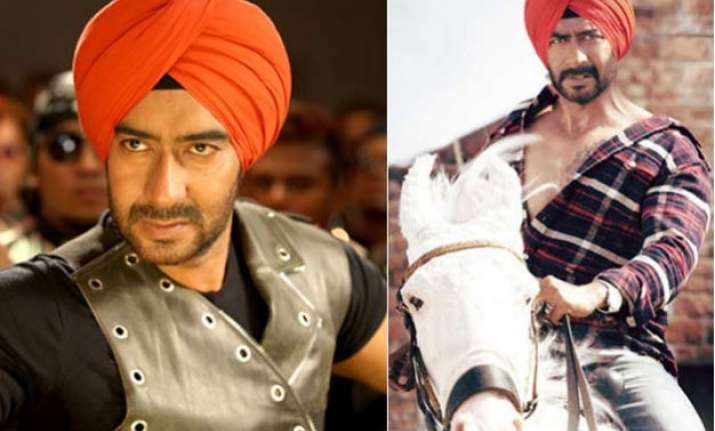 New Delhi: Actor Ajay Devgn, who is flying high after Drishyam's success at the box office, revealed interesting details about his 2017 Diwali release 'Sons Of Sardar.'
He said that the movie, which is a sequel to the 2012 film 'Son Of Sardaar', will give good competition to the Hollywood war film "300".
Ajay further added that the sequel will be based on the "epic battle of Saragarhi".
"Need your best wishes for 'Sons Of Sardaar', will match the scale of Hollywood war film '300' and based on epic Battle of Saragarhi. Diwali 2017," Ajay Devgn tweeted.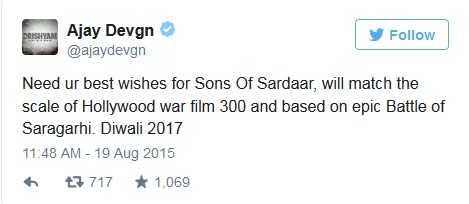 The historic Battle of Saragarhi was fought before the Tirah Campaign on September 12 1897 between 21 Sikhs of the 36th Sikh Regiment (now the 4th Battalion of the Sikh Regiment) of British India, defending an army post, and more than 10,000 Afghan and Orakzai tribesmen.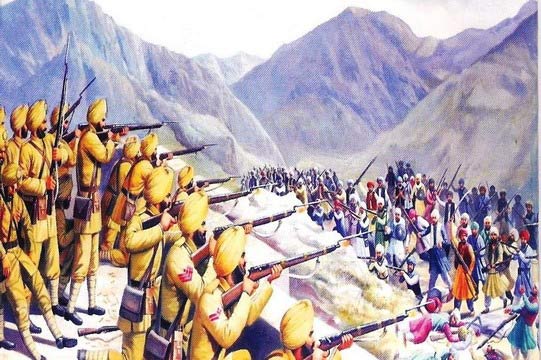 Ajay will start the shooting for "Son Of Sardaar 2" after completing his directorial venture 'Shivaay' that is slated to hit the floors in December.
Directed by Ashwini Dhir, the film also features Sanjay Dutt, Sonakshi Sinha and Juhi Chawla.