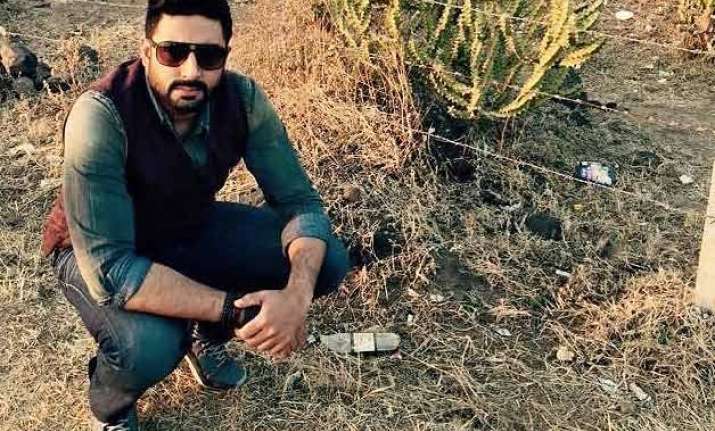 New Delhi: Abhishek Bachchan recently revisited the point where his wife Aishwarya Rai Bachchan met with a terrible accident during the shoot of 'Khakee' a few years back.
The point which is today known as 'Aishwarya point' after the tragic incident attracted junior Bachchan and he visited the place while shooting there for one of his upcoming films. The actor who recently took it to the social media mentioned how 'life comes a full circle' and shared his coincidence of shooting at the place.
While Abhishek definitely had his 'Thank God' moment as he realized about the point, the actor also mentioned that he himself too was shooting for a similar scene that Aishwarya Rai Bachchan was shooting 12 years back.
It should be noted that former beauty queen was hit by a bus during the shoot of the film that also starred his father-in-law Amitabh Bachchan and Akshay Kumar.
As he elaborated around his experience, Abhishek posted "How life comes a full circle. I was shooting today at this location which is called Aishwarya point!!! Yup you read it correct. This is the same location where 12 yrs ago Aishwarya was shooting for 'Khakee' and had an accident where a bus crashed into her. She miraculously survived (thank God!).This is that very spot, hence the name. And today I shot here a car chase with a truck."
Well, a mere coincidence and a good one, yeah!