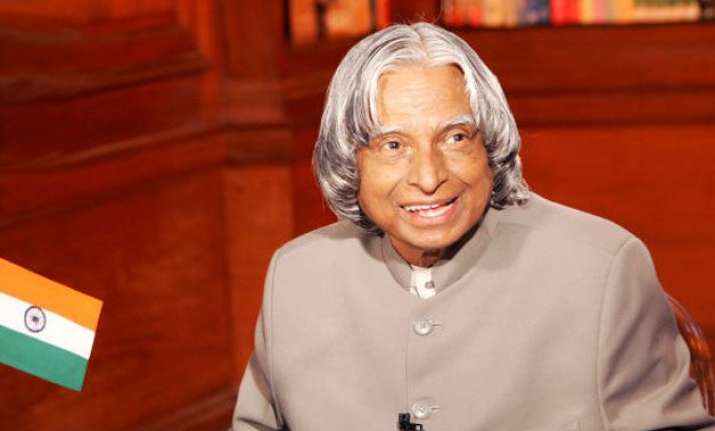 New Delhi: India's former president famously known as the "Missile Man Of India" passed away this evening.
This news has sent a wave of sadness across the nation. Dr. APJ Kalam always came true to his description of being a "people's president".
 A cult hero, an inspiring personality, a far sighted individual, and a president who was loved by all.
 Following his demise, Bollywood personalities from Shahrukh Khan to Mahesh Bhatt, from Sunidhi Chahuhan to Riteish Deshmukh and many others expressed their grief on their twitter to express their grief on this great loss.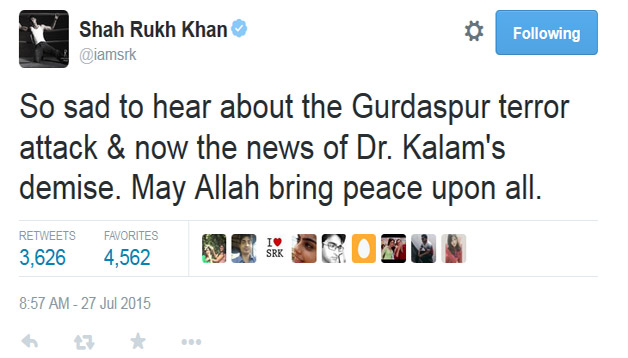 Inspired by Dr. Kalam's life, NIla Madhab Panda had directed a movie called "I am Kalam". The movie had been showcased in various film festivals and had received many awards and honours.
No words can amount for the loss that is being felt by Indians right now.
We pray that his soul rests in peace. You will be missed, Sir!