Follow us on New Delhi: Remember '3 Idiots' promotional spree in which Aamir Khan donned innumerable looks and visited numerous places to surprise one and all. Something similar is going to happen this time around in his upcoming and much anticipated 'PK'.
Promotion, we guess is going to be 'hat-ke' like always but we aren't sure if Mr Perfectionist is going to don different avatars for it. What we are sure is the news that says the 'Dhoom 3' actor is going to get as many as nine makeovers for the movie.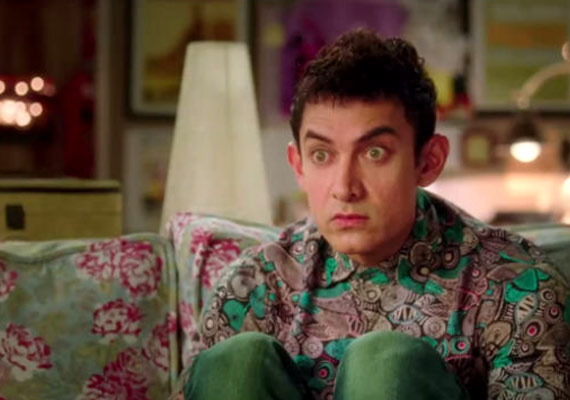 Aamir Khan in an interview to a leading daily has confirmed the news saying. "As you can see (pointing towards the posters), I will have nine different looks for the film. Actually there are eight and the ninth one is the look from the first poster (smiling cheekily).  The film has been quite a challenge for me and you all will know why when you watch the film"
With couple of posters, the recent teaser out and other stills, the news stands authentic since Aamir Khan is seen in different appearances. Minus that nude poster, which created controversy, the actor has donned many unusual avatars for the movie which have also proven as a disaster in the fashion radar.
The 'Paan' has been a mutual thing in each one of those looks. From a 'bandwala' to a 'policeman', Aamir Khan has left his audience in the guess mode over what the movie is all about.
Even in third installment of Dhoom, a franchisee which has its thieves changing their looks several times, Aamir Khan got lesser occasions to do so. But PK looks like is going to set a record for Aamir Khan with maximum number of makeovers.