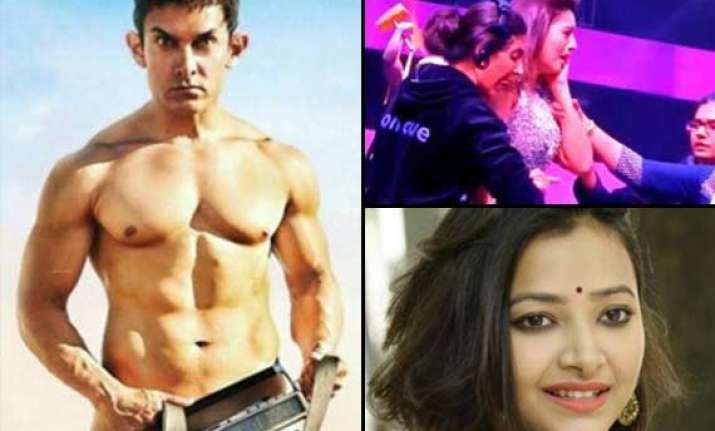 New Delhi: The year is on its verge to depart and a new dawn is set to arrive soon. The year 2014 has been a memorable one with Salman Khan's sister Arpita's wedding bringing the three Khans being one of the biggest event of cheerfulness while there have been many events which became controversial for some or the other reason.
From Aamir Khan's PK nude poster controversy to Gauahar Khan's slap gate, the filmdom has been full with unwanted events, which intentionally or non-intentionally took place. Here we present you the top controversies which embarked and remained in limelight for an extended period of time.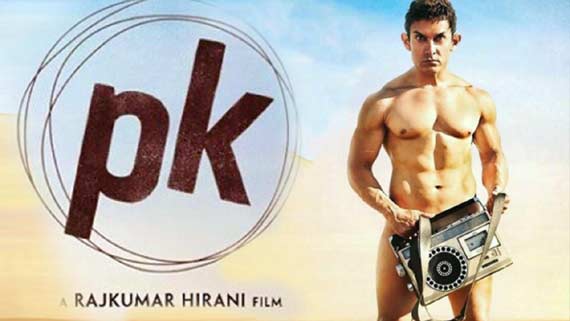 PK nude poster: However, the court wrapped up the case filed against Aamir Khan and the makers for promoting nudity, which resembled from the former donning nothing but a transistor in PK poster. As soon as the poster was surfaced online, many were left intrigued while many ridiculed the actor for promoting obscenity.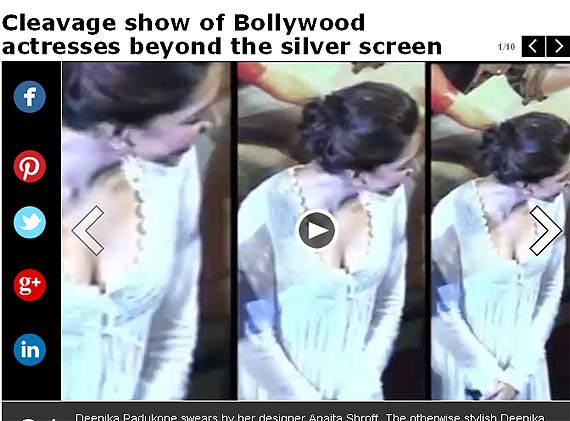 Deepika Padukone cleavage controversy- This was the first time ever that any actor hit back at the media through the social media platform for showcasing cleavage in a rather cheap way. Deepika Padukone as soon as he found an article over her cleavage making rounds, the actress wasted no time whatsoever to slam the leading daily and its writer who published it. Other celebrities from B'town supported the actress and termed it a brave attempt to stand tall and speak out against the yellow journalism.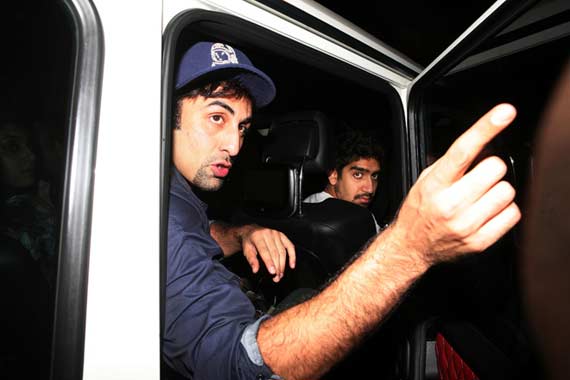 Ranbir Kapoor and media person fight- Not once but twice actor Ranbir took an iron from media. While last year in December, the actor post a party at Bandra snatched away the camera of a media person, misbehaved and also challenged him for a car race, this year the 'Besharam' actor once again lost his cool over the papparazi trying to capture him alongwith Katrina Kaif around their new nest at Carter Road. The actor as soon as spotted them, rushed and took away their equipments. Well, God knows whether he returned the articles to them or not.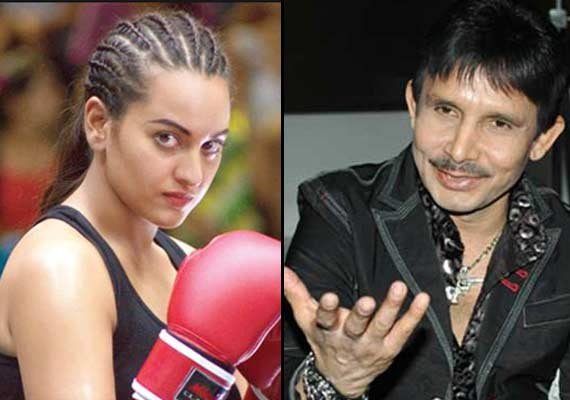 KRK taking over Sonakshi and Khans - He is controversies' favourite child and shies nil to take on Bollywood big wigs through his social media platform. From abusing comedy icon Kapil Sharma, to calling Salman Khan's Kick and Rajinikanth's 'Kochadaiyaan' a crap to recently arguing with Sonaskhi Sinha, the 'Deshdrohi' actor had ample tricks up his sleeve to remain in controversy throughout the year and we know he isn't going to stop in the coming year.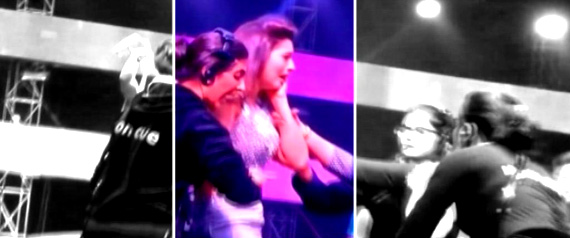 Gauahar Khan Slap gate- This was one of the most shocking and shameful events this year which brought human's psychology on the backfoot. Amidst massive public gathering and despite being guarded by the security staff, Gauahar Khan was slapped leaving her face swelled for long by sexually frustrated male who condemned her for wearing short dress despite being a Muslim. The scenario created huge rage on the social media platform as once again the topic over women wearing outfits of their own choice was cropped up.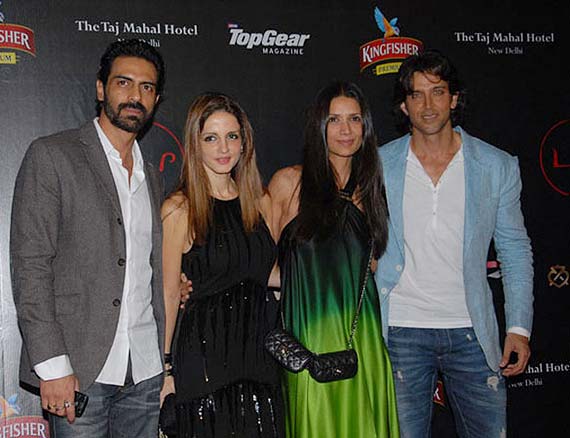 Arjun Rampal and Suzzane Roshan love rumours- The similar leading daily which was criticized by Deepika Padukone was taken over for diluting the friendship between Arjun Rampal and Sussanne Khan. The daily went on to monger news, which says that Arjun's close proximity with Sussanne is the reason for a rift between the former and his wife Meher while in reality there was no ground to it. Arjun, Hrithik, Sussane and Meher among many others criticized the leading daily for their irresponsible attitude and publishing article just to fetch attention.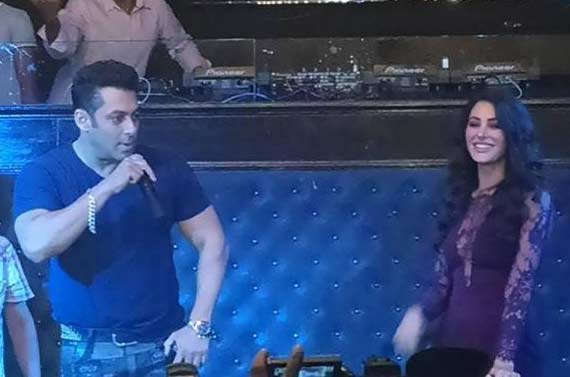 Salman Khan's fight with photogs- Salman Khan's boycott by media was nothing but a sheer moment of anguish. It was during the launch of his Devil song from the movie 'Kick' where media went berserk at the event so much that it had Salman himself to intervene and clear his stand to the journalist present there as they are free to leave if they want. For few days the roughness between him and photogs continued but finally everything was fine and clear example was set at the recently held Arpita's wedding.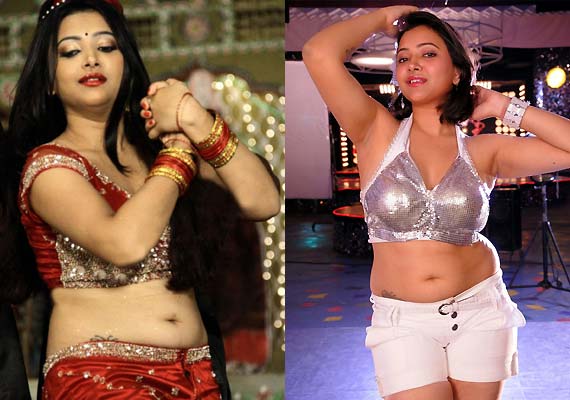 Shweta Basu caught is sex scandal- The biggest sex scandal was discovered in the heart of Bangalore and over the top it was none other than Shweta Basu whose name at a massive pace made headlines all over for her involvement in the scandal. However, recently she was given a clean chit by the judicial system of our country but for over a month media and B'town was abuzz with the National award winning actress' involvement in such a demeaning business of lust.
Mallika Sherawat donning national flag for 'Dirty Politics': The actress was out of the limelight for quite a while but when she came it was all negative for her. The actress donned the national flag for the poster of her upcoming 'Dirty Politics', which itself is inspired by the infamous Bhavari Devi's case of murder. Mallika's act was considered as disrespect to the tri-coloured flag following, which a case was filed against her in an Indore court.