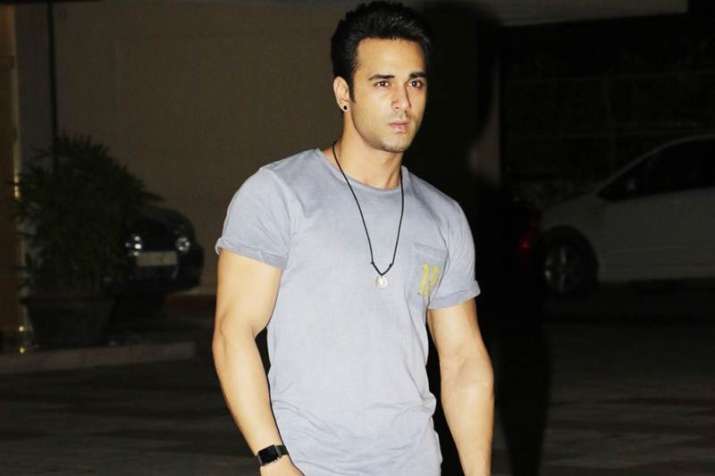 Bollywood actor Pulkit Samrat, who will be next seen in Veerey Ki Wedding with Kirti Kharbanda, says he believes in love but is unsure if he still has faith in the institution of marriage. Pulkit was married to Salman Khan's Rakhi-sister Shweta Rohira for a year, after which they split off.
When asked whether he still has faith in the institution of marriage, Pulkit told reporters, "I don't know. In love, definitely (I have faith), but I don't know if that certificate means something right now where I stand. So I don't have a comment on that. But maybe later..."
The actor was speaking at the trailer launch of his film, "Veerey Ki Wedding", here today. The "Fukrey" actor said being single, he would now grab unconditional love from wherever it is coming from, including his pet.
"Someone asked me yesterday, how are you going to celebrate this Valentine's Day as a single (man). I said I'd rather be with my dog because that's a hundred per cent, sure-shot guaranteed affair that'll last forever, nothing else will. Wherever you get unconditional love, just grab it."
The film also stars Kriti Kharbanda, who most recently featured in "Shaadi Mein Zaroor Aana" opposite Rajkummar Rao. The title bears an uncanny resemblance to the forthcoming Kareena Kapoor Khan starrer "Veerey Di Wedding".
Pulkit said there should be no confusion between the two films.
"There were five Bhagat Singh films, which released together. They had a similar plot as well. Here, only the title is similar. The makers had the title already and then the other one got announced... Both are different films."
The film is scheduled to be released on March 9.  
(With PTI Inputs)