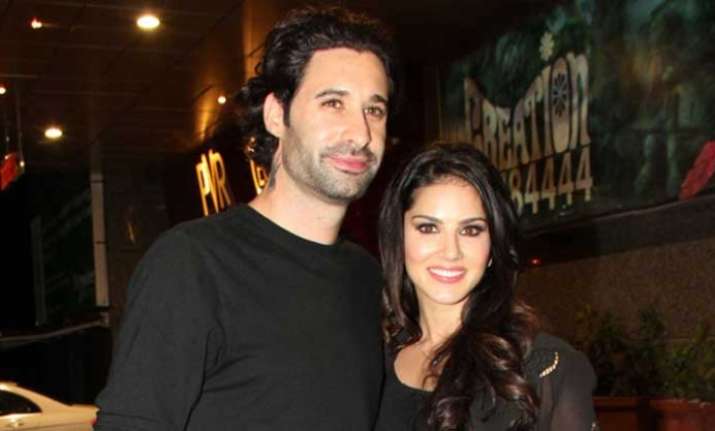 It is such a delightful news to hear that Bollywood actress Sunny Leone and her husband Sunny Leone have adopted a beautiful baby girl from Latur. But internet, being a funny place, found a reason to slut-shame Sunny on the same. Many Bollywood celebrities have come forward to wish the actress for her new chapter of life and tweeted on their account congratulating the couple. But things didn't go well with the cyber bullies and trolls. Many Twitterati slammed the actress and went to the extent of slut-shaming her for adopting a girl. 
Thank you so much!! https://t.co/XI5Nd5GCmC

— Sunny Leone (@SunnyLeone) July 21, 2017
I don't know about us...but Nisha is adorable. Lol https://t.co/vs0XunlEMD

— Sunny Leone (@SunnyLeone) July 21, 2017
Thank you so much! https://t.co/0Egoos2UJo

— Sunny Leone (@SunnyLeone) July 21, 2017
Thanks buddy!! We are very happy https://t.co/YraPGmlIES

— Sunny Leone (@SunnyLeone) July 22, 2017
The tweets by the celebrities were full of congratulatory message for the actress but the comment section had some hateful replies but sick-minded Twitter users. It is evident that some people who have access to social media think that it is their cardinal right to poke their noses into everyone's business. And when it comes to a celebrated personality, slamming them every now and then is their basic right. The comment section made me laugh and cry at the same time, looking at the deranged mentality of people. It is true that Sunny Leone became popular for her porn star career, but that's the chapter the actress left behind a couple of years ago. In fact, many Hollywood actors and actresses have started their career with the porn industry.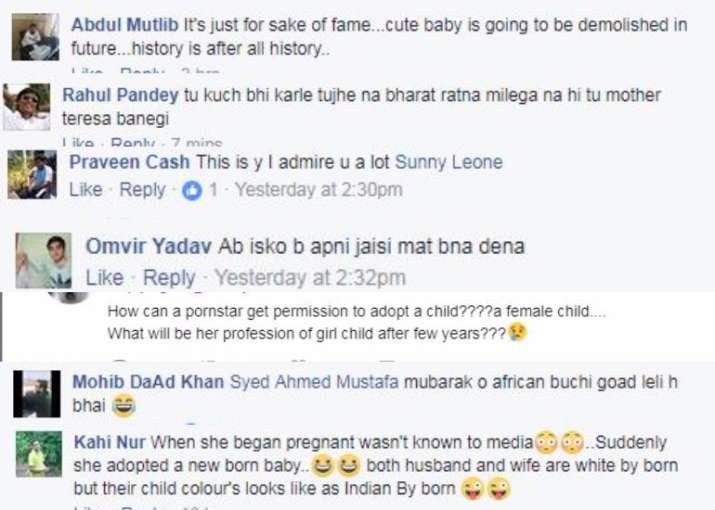 Instead of appreciating the woman for giving a mother's love to an orphan, netizens chose to slam her in every possible manner. Internet is a gift to mankind where everyone around the world is getting to access the same piece of information. But unfortunately, majority of people are using the platform to slam and troll people and spreading hatred. With the increasing number of internet hate and trolls, it seems like everyone has a secret dream to become the biggest cyber bully of the era. 
Sunny Leone has adopted a 21-months-old girl child Nisha Kaur Weber from Latur, Maharashtra. Due to some unfortunate events, the baby girl lost her parents. Speaking about her new parenthood, Sunny says its Nisha that chose them, they didn't choose Nisha. 
For more Bollywood updates, follow our Facebook page