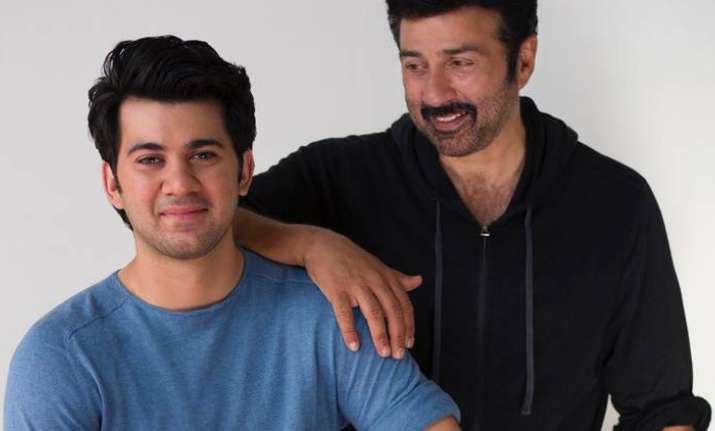 Sunny said that he realises that launching his son Karan Deol is a "huge task" and he is fully aware of the responsibility. Sunny, 60, has begun work on his next directorial venture Pal Pal Dil Ke Paas, which marks Karan's debut in Bollywood. "My father did not direct me. It is a huge task since it is Karan's first film, I want to give my best to it. I am a bit conscious as I am launching him," he said. 
The Singh Saab the Great actor believes in letting his son discover things as an actor on his own. "I don't give him any advice. He has to be honest to his profession and craft of acting, work hard and enjoy what he does," he said. When asked about star kids being subjected to excessive scrutiny, Sunny said that the upcoming actor will deal with it when it is time. 
"He (Karan) will tackle it when the time comes. Let him have some breathing space. It is too early to talk about him," he said. "We are working around the film and the work is going on well. We have not thought about the release date yet," the actor said. Sunny will be seen next in Poster Boys, releasing tomorrow. 
(With PTI Inputs)
For more entertainment updates follow our Facebook Page