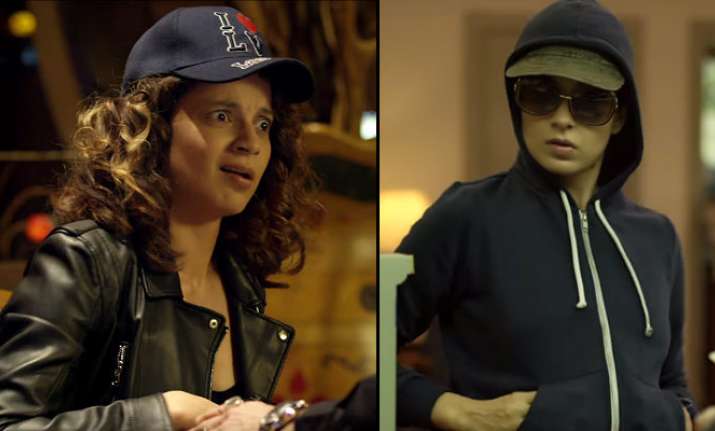 After Lagdi Hai Thaai and Pinjra, new Simran song Meet is out. Crooned by the melodious Arijit Singh, the track features Kangana Ranaut and, we must say it looks intriguing all the way. The Meet song opens the layers of Simran's character and we the Rangoon actress dwelling into self-diligence after being rejected and then pursuing her chased dilemma for acceptance of love. In the video, Kangana Ranaut is looking for that one perfect partner with whom she can connect to. 
Taking to his Twitter handle, filmmaker Hansal Mehta released the new song Meet for Simran. "Meet from #Simran", he wrote.
Here is the melodious love ballad from our #Simran. Thank you @raiisonai, @SachinJigarLive & @PriyaSaraiya https://t.co/rAkO3T5wpT

— Hansal Mehta (@mehtahansal) August 25, 2017
The song starts with notes played on the piano. In the song, Kangana Ranaut is looking beautiful as she sets out on a date. She is making all the beautiful memories one makes as they start to date. In the song, we can see her dating different men.
Produced by Bhushan Kumar, Shailesh R Singh, Krishan Kumar and Amit Agarwal, Simran is slated to release on September 15. While we know that Kangana Ranaut is the actress of that stature who can pull off an entire flick on her own. Let's wait for the film to release. Meanwhile, stay tuned with us for more interesting details about the film. 
For more entertainment news and updates, follow our Facebook page