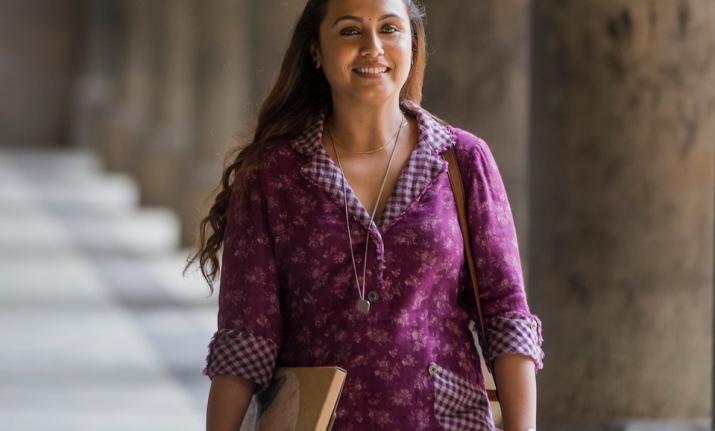 Rani Mukerji's much awaited film Hichki will now hit the screens on March 23. The film was earlier supposed to release on February 23. The marketing and distribution team took the decision to shift the release keeping in mind the post exam scenario for students and families.  Hichki is an out and out family movie that will entertain audiences across all age groups. The YRF team decided that 23 March, 2018 is the best release date for 'Hichki' especially given the post exam scenario for students and families - the most relevant TG for this film," producer Maneesh Sharma said in a statement. 
Directed by Siddharth P Malhotra, the movie features Rani as Naina Mathur who has a nervous system disorder, Tourette Syndrome, that forces an individual to make involuntary repetitive movements or sounds. 
In the comedy-drama, Rani will be seen portraying the journey of Naina Mathur, who suffers from Tourette Syndrome, and how she faces discrimination from the society that firmly believes she cannot be a teacher because of her disorder.
Since a meaningful story demanded an intriguing title that would serve as a metaphor to challenges, weaknesses, prejudice and social stigma, director Siddharth P Malhotra said it was a task to figure out the perfect title for the film.
"It needed to be sensitive, thought provoking, intriguing as well as have a direct connect to the theme of the film. It was Adi who nailed the title of the film," he said.
The film focuses on turning disadvantages into opportunities and staring down at challenges that life throws at one and ultimately winning over them. 
Rohan Malhotra, VP
(With PTI Inputs)
For more entertainment news and updates, follow our Facebook page