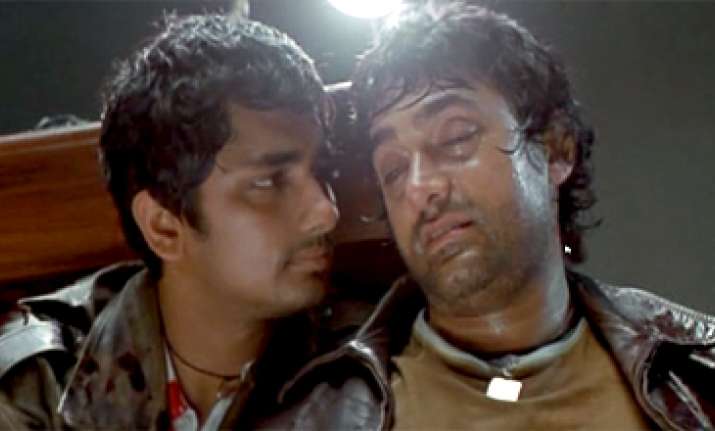 The 2006 movie 'Rang De Basanti', which connected with the youth of the country in ways beyond explanation, was supposed to end differently. The last scene showed actors Aamir Khan and Sidharth laughing it off till their last breaths, but director Rakeysh Omprakash Mehra said he ended the climax a week before release.
During an interview to a leading daily, Rakeysh revealed that the original climax was to have the funeral of Aamir and Sidharth's character. Rakeysh said that before the movie's release on Republic day, he showed the movie to young audience and they kept asking why the boys had to die.
This troubled Rakyesh because he couldn't understand why they are failing to understand his vision. So on the night of January 19, he called up his friends in media and asked them to lend him crew. On getting what he wanted, Rakeysh went to Bangalore Engineering College and announced that few students had taken over the All India Radio (AIR) station and commandos had surrounded them. He said he wanted raw reactions of the students.
"Twenty minutes later when I confessed that I was shooting footage for a movie, they continued with the discussion. And I realised my mistake... I'd lit a fire but not allowed it to spread," Mehra reportedly said.
The director then continued the process in eight cities and shot for about 4-5 days. He said he was certain that the boys had to die but chose against showing the funeral. Instead, he settled for live reactions from across the country. He said the bodies were not riddled with bullets and their laughs stayed in the penultimate shot.
"I replaced the last scene of a procession of 2000 students carrying their dead bodies with them running jumping and frolicking, on their way to a meeting with the young Bhagat Singh," he added.
He said that just like Bhagat Singh, Chandra Shekhar Azad, Ram Prasad Bismil, Ashfaqulla Khan and Rajguru; his heroes were immortal too. Since there was no time to show the climax to anyone Rakeysh went with his instinct.
"Lucky for me, the audience understood," he chuckled.
Well, this surely did work as the movie remained one of the most loved movies of this generation.