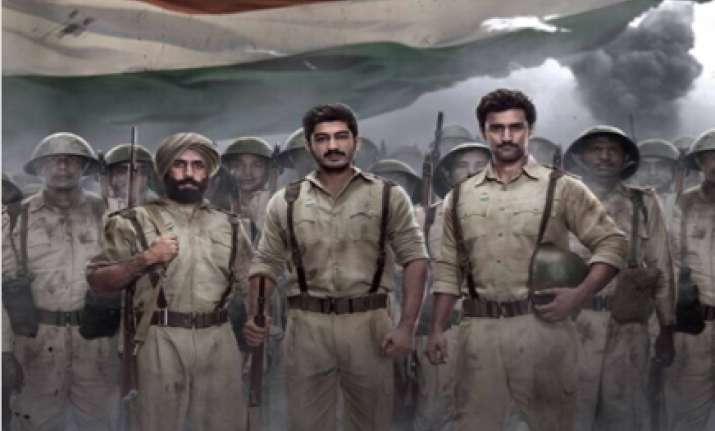 Tigmanshu Dhulia's much anticipated film Raagdesh poster was released today. Set in the backdrop of the famous 'Red Fort Trials', the film will release on July 28, 2017. 
Raagdesh recreates the era of freedom struggles in India. The film will give a glimpse of war fought on borders, in streets, media struggles and in the courtroom. 
The film mainly showcases the courtroom drama of the trials conducted during the British government in 1945 against the top brass of the Indian National Army, established by Netaji Subhash Chandra Bose.
Talking about today's scenario of India, Gurdeep Sappal, CEO and Editor-in-Chief of Rajya Sabha Television said, "India today is a leading nation of the world. There have been people, events and processes that have led to the success of India. RSTV feels that people must know their history in order to preserve their growth. It is the duty of the state and the governments to promote it. Being a public broadcaster, RSTV felt its duty to take history to the people in an entertaining format. We always felt that history has so many fascinating stories to tell and films have been the most powerful and entertaining medium to tell stories."
Releasing 28th July the true story of netaji's Indian national Army pic.twitter.com/yBPtHXWr2a

— Tigmanshu Dhulia (@dirtigmanshu) June 15, 2017
Raagdesh is produced by Rajya Sabha Television, in collaboration with UFO Moviez as its strategic partner for a pan-India release.