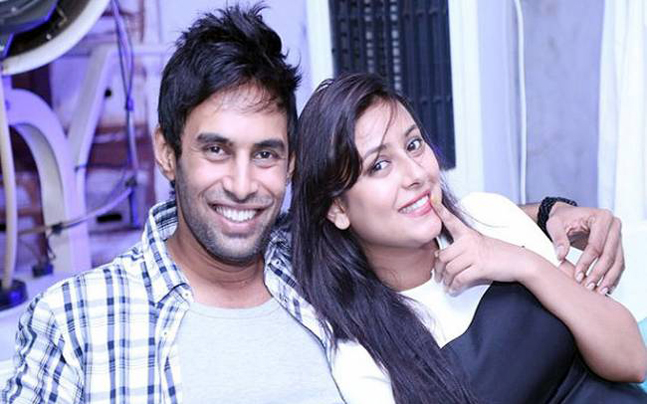 Seven months after the suicide of popular television actress Pratyusha Banerjee, the mystery around her death has thickened again. Earlier today, Pratyusha's last conversation with her boyfriend Rahul Raj Singh surfaced in which the late actress seemed quite upset.
While the transcript of the call has caused quite a stir, Rahul, an accused in the case, has defended himself.
The phone call added to the scandalous death after Pratyusha's lawyer alleged that Rahul forced her into prostitution. But telling a different story, Rahul said it was the 'Balika Vadhu actress' father who called her a prostitute, upsetting her. 
In conversation with India TV on the latest audio tape, Rahul said Rahul said that Pratyusha was upset because her father called her a prostitute and that she was only sharing the incident with him. Rahul further said that it was not the first time her parents had done so and that she sometimes felt that they were not related by blood.
According to Rahul, every time there was a financial crisis, her parents forced Pratyusha to earn money.
"The task  of repayment of the loans her parents had taken was on Pratysuha's shoulders," said Rahul.
Citing the chargesheet filed, Rahul said during the phone call, he said he loved her. "Then Pratyusha told me, it is because I loved her that I felt bad," added Rahul.
Rahul revealed that during the time of the call, Pratyusha was drunk and was saying a lot of things because she was hurt. He said it is clearly mentioned in the transcript that he was coming back to their home but couldn't reach in time to save her life.
In the phone call, Pratyusha said that it's over and everyone is selfish.
The 24 year old actress also reportedly stated, "Rahul, it's over. I am over. Mar gayi mein (I am dead)" on the call. After this Rahul is heard convincing her not to do anything drastic and reassures her that he will be back in half an hour.
However, the distressed lady reportedly responded saying "Everything will be over in half an hour".
Lashing out at Pratyusha's parents, Rahul said their behaviour was the reason of her sadness. "Prostitution is a big word for any daughter," said Rahul.
Rahul added that he never tried to probe her past and wanted to cherish the time he spent with her.
Pratyusha Banerjee was found hanging from a ceiling fan in her apartment on April 1, 2016.
Her boyfriend and live-in partner Rahul Raj was accused of leading her to suicide.