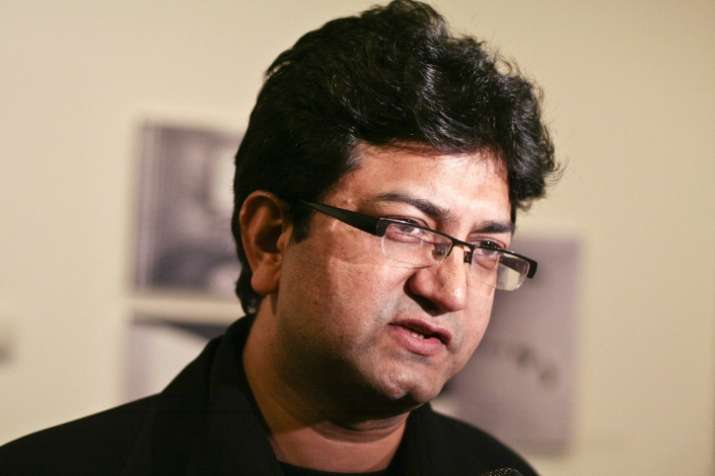 Famous screenwriter and lyricist Prasoon Joshi voiced his opinion on the latest Bollywood songs saying that even though India has several poetic movements in past, still the motive behind today's Bollywoood songs is mere entertainment.
Prasoon stated that India is the place where various types of poetries along with some poetry movements have taken place. He continued that whenever he had conversation with his other song writer friends, he often said that today in Bollywood, the songs have mostly reduced to entertainment.
"Entertainment was definitely part of it, that is the way it was kept alive, but there was a huge purpose to it… poetry had a very different purpose. It was like a capsule where you kept a lot of wisdom alive," he added. Joshi was speaking in a panel discussion 'The verse case scenario- Should songwriters be considered poets?' at the seventh edition of 'Tata Literature Live' festival, here.
Last month, the Swedish Academy, which awards the literature Nobel, announced that the songwriter Bob Dylan would be the 2016 laureate "for having created new poetic expressions within the great American song tradition." While many fans were excited over the news, some believed that the prize should go only to people who practise literature as literature, in the form of books or poems or plays.
His prolific work was read first, and enjoyed by whole generation of people as a written text. Here comes music, and people start composing that. How do you judge a piece of work like that? "If you say songs are different from poetries my you'd be doing gross injustice to these people (legendary poets). There has to be dynamism… Art is not static. It is constantly redefining itself," added Joshi.
Along with the "Rang De Basanti" lyricist, also present in the panel were British novelist Martin Amis and English poet and playwright Simon Armitage. It was chaired by filmmaker Paromita Vohra.
(With PTI Inputs)