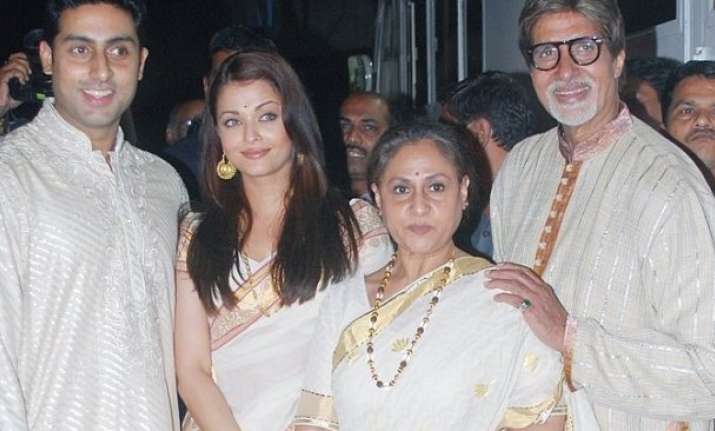 The colourful festival of Holi is just two days away and it's so much fun to see our favourite Bollywood celebs celebrate the occasion in grand fashion. However, this year Amitabh Bachchan and family won't be celebrating Holi, latest buzz suggests.
Reportedly, the Bachchan family will stay away from the festival of colors as Aishwarya Rai Bachchan's father Krishna Raj's health condition is very critical and, has been admitted in the ICU. It's been about 2 weeks since Ash's dad has been admitted in Mumbai's Lilavati Hospital.
Buzz has it that due to the the critical state of the Bachchan's Bahu's father, the entire family has decided to give Holi a miss this year.
In the past, we have witnessed how the Bachchan parivaar made special arrangements well in advance to celebrate Holi. However, it looks like this year that won't be the case.
The B-town family is known to follow a tradition each year to celebrate the festival together. 
According to a source, "The family is under immense stress and that's why they have decided to not celebrate Holi. They will only indulge in the customary Holi ka Pooja but not play with colours the next day."
Holi party at the Bachchan's has always been one of the most talked about in the industry. They have visitors from close friends to the industry people as well. 
However, this time, the entire household in under a pall of gloom as Aishwarya's dad is in a critical condition. Both Ash and hubby Abhishek Bachchan have been busy attending to him at the hospital.