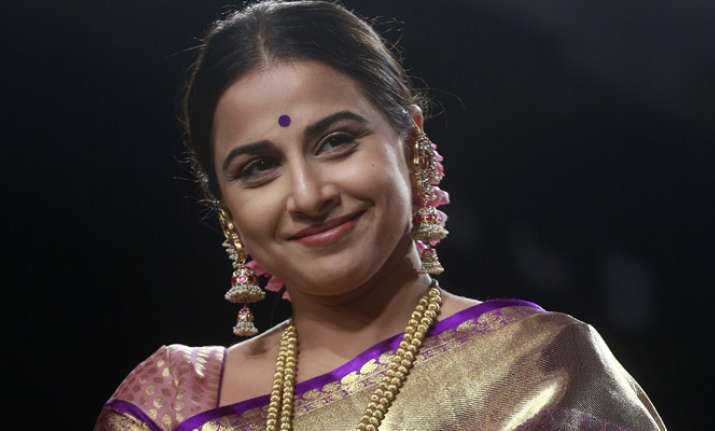 Vidya Balan says that she don't want to further add to the happenings with the Delhi University student Gurmehar Kaur. The 'Kahaani' actress also feels that one should respect others' freedom of speech and expression.
Gurmehar Kaur who is a student of Lady Sri Ram College and a daughter of a Kargil martyr Captain Mandeep Singh, posted a video campaign against Akhil Bharatiya Vidyarthi Parishad (ABVP). She launched the campaign against the violence instigated by the member of unions AISA and ABVP in Ramjas College of Delhi University. After getting incessantly trolled on social media and receiving rape threats, Gurmehar withdrew the online campaign.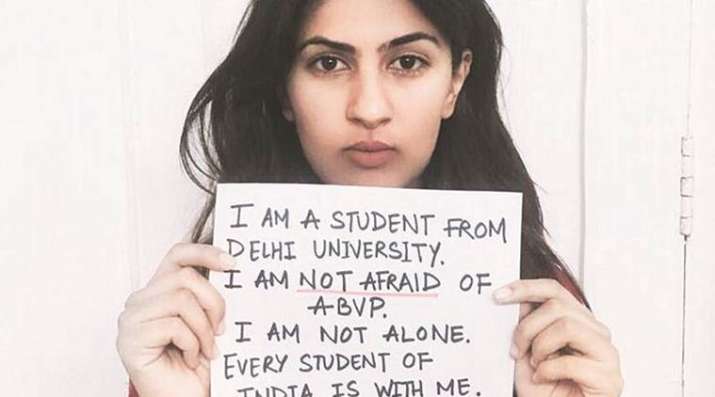 Gurmehar Kaur's social media campaign against ABVP
When asked about what she feels regarding the issue, Vidya Balan told reporters, "I don't want to say much about this. I think what we really need to do is respect people's freedom of expression. 'He said something she said something', all are right in their places. But I don't want to add anything more, everyone has the right to express what they feel."
The "Dirty Picture" actress, however, added that violence should not happen and there is no justification for that. She was speaking at the launch of the book "The Wrong Turn" by Sanjay Chopra and Namita Roy Ghose, last evening.
Last week, Delhi University's Ramjas College witnessed violence between members of AISA and ABVP workers. The genesis of the clash was an invite to JNU students Umar Khalid and Shehla Rashid to address a seminar on Culture of Protests which was withdrawn by the college authorities following opposition by the ABVP.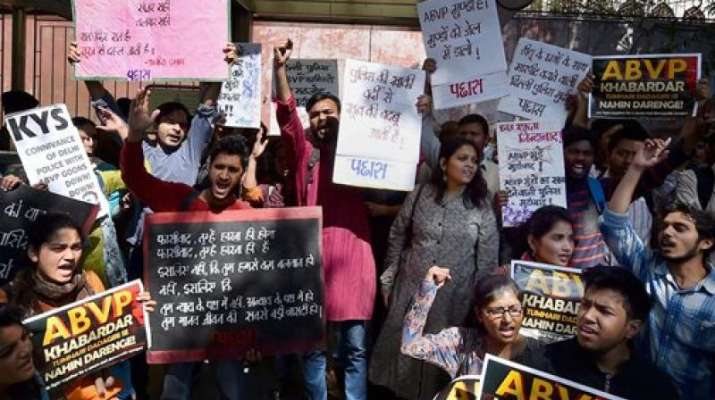 students protest against ABVP in DU
Filmmaker Tigmanshu Dhulia, who was also present at the event, said it is sad a mountain has been made out of a mole hill. "She is an innocent girl, she said something and it's sad all the prominent people are commenting on that. They have made her life difficult. I feel very bad, helpless. If the majority thinks like this I don't think the nation is moving on the right path." 
(With IANS inputs)