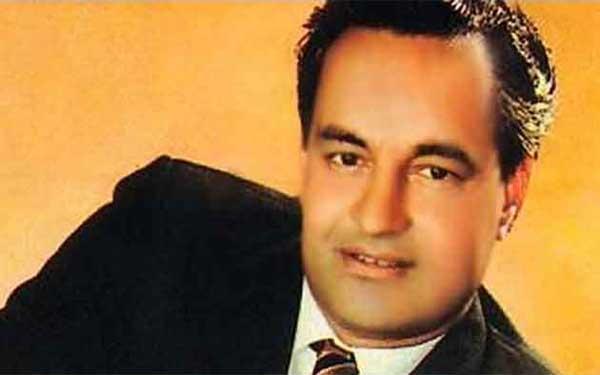 The legendary musician Mukesh is still remembered for tracks like Mera Joota Hai Japani and Main Pal Do Pal Ka Shayar. On his 94th birth anniversary, let's take a trip down memory lane and, listen to some of his soulful songs that will stay with us forever. Born on July 22, 1923, as Mukesh Chand Mathur, he went on to be one of the greatest singers of Bollywood in the black and white era of the Hindi film industry. Mukesh sang for all the major stars or rather made them stars – Showman Raj Kapoor, for instance. 
Also known as the Man with the Golden Voice, Mukesh won hearts across the globe. His voice has been inextricably linked to Raj Kapoor's films and, is recognized as the voice of melancholy in Hindi films for over three decades. The deep resonance and the nasal excellence of his voice lent itself exceptionally well to heartbreak songs of several generations. Here are top five songs that touches our hearts every time we listen to it.
Kahin Door Jab Din Dhal Jaye (Anand, 1970)
Jo Tumko Ho Pasand Wohi Baat Kaheng (Safar, 1970)
Tum Agar Mujhko Na Chaaho To (Dil Hi To Hai, 1963)
O Janewale Ho Sake To Laut Ke Aana (Bandini, 1963)
Dil Dhoondhta Hai Sahare Sahare (Kala Aadmi, 1960)
Mukesh breathed his last while on a concert tour to Detroit, U.S. He suffered a massive heart attack. His untimely death shocked the entire nation and the film industry. When the news of his death reached the film industry, Raj Kapoor said, "I have lost my voice". Such was the fame of Mukesh who shall truly remain a legend. There was and will be none who could produce the same kind of magic he did.
For more Bollywood updates, follow our Facebook page