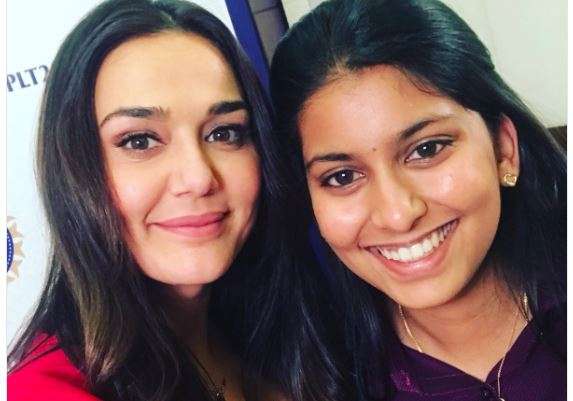 Industrialist and co-owner of Kolkata Knight Riders (KKR), Jay Mehta and actress Juhi Chawla are proud parents of daughter Jhanvi Mehta who has become the youngest person ever to sit at an IPL auction table.
Apart from the cricketers who raked in the moolah and the limelight Jhanvi Mehta was the key attraction of the Indian Premier League auction. 
In an interview with IPL, Jay revealed that Jhanvi is very passionate about cricket. He said, "I think it's a wonderful experience for her and it's great to have her with us. She is now studying in England. She has come back for two-three days, which is great. We get to see her, plus she gets to participate in the auction. She is really passionate about cricket. I think it's great that she can experience this." 
Jhanvi, who has been doing quite an exercise with the bidding paddle at the auction table, also spoke in the IPL video, where she said, "I got bicep training [by continuously lifting the bidding paddle], which is good (laughs)."
Revealing about the one player she really wanted in the KKR line-up, she said, "Chris Lynn and I'm happy we got him. He hits a lot of sixes (laughs). So, it's really fun to watch him play."
After the auction, Bollywood actress Preity Zinta shared a picture with her on social media while giving the caption - Forget the madness of the #VivoIPLAuction- it's awesome to meet the super smart Janvi Mehta who gave me a run for our money.
Forget the madness of the #VivoIPLAuction- it's awesome to meet the super smart Janvi Mehta who gave me a run for our money🏏 #smartgirlsrock pic.twitter.com/fi0bnHddVC

— Preity G Zinta (@realpreityzinta) January 27, 2018