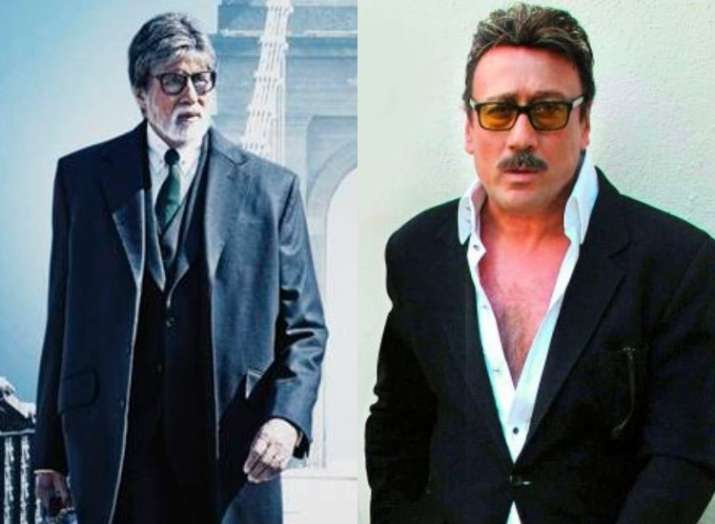 Latest Bollywood News and Updates March 12: Bollywood superstar Amitabh Bachchan, who has stepped into the shoes of a rapper for a song in film Badla, revealed that he tried to imitate Ranveer Singh from Gully Boy. On the other hand, sabka Bhidu Jackie Shroff recalled his struggling days after getting emotional to hear the hardships of a 11-year-old contestant on the reality show Super Dancers Chapter 3. Also, Malaika Arora has finally opened up about her rumoured church wedding with alleged boyfriend Arjun Kapoor. Bollywood diva Kajol's sister Tanishaa Mukerji faced racist comments at a New York hotel. The actress revealed that 'It was traumatic to experience'
Amitabh Bachchan reveals he tried to imitate Ranveer Singh from Gully Boy but failed miserably, read here
Amitabh Bachchan clearly impressed the masses when he stepped into the shoes of a rapper for his just-released film Badla's song Aukaat. Other than being spellbound with the megastar's performance in the film, fans can't stop watching that song again and again. While Big B has already taken to the mic more than once in his Bollywood career and crooned heart-touching songs, this was the first time that he rapped and enticed the audience. The actor revealed that he was able to do it because he saw Ranveer Singh's last film Gully Boy more than ten times.
In an interview recently, Amitabh Bachchan was talking about the popularity of young actors in these years when he revealed that he tried to emulate Ranveer Singh from Gully Boy but failed miserably. He said, "You are not pulling the audience in anymore. It's the younger stars, the younger generation, they are the more popular ones. I actually saw Gully Boy 10 times to be able to match or even come near Ranveer Singh. I met him last night and I told him, 'thank you so much, Ranveer. I've copied you and I tried to copy you and I failed miserably."
Jackie Shroff recalls struggling days on reality show, says 'mother had to sell utensils to pay school fees'
Jackie Shroff is undoubtedly Bollywood's coolest actor. He not only impresses the audience with his spellbinding performance, but his overall charisma attracts fans to a great extent. While Jackie is known for giving life to his characters on the big screen, he is also known for being so grounded and kind in every situation. Recently, the actor appeared on the dance-based reality show Super Dancers Chapter 3 and recalled his struggling days and what keeps him maintain a casual and fun attitude.
When Jackie Shroff heard about the hardships and struggles of a 11-year-old contestant Akshit Bhandari from Dehradun on the Super Dancers reality show, he got emotional and recalled how he had no money in the early phase of his life but believed in his magic. He said, "I have also stayed in a chawl for 33 years of my life. We were 30 of us, with only 7 flats and 3 bathrooms. My mother had to sell utensils and sarees to pay my school fees. But, what we need is magic within ourselves and we can achieve anything no matter where we come from. Years later, despite becoming a hero, I still happened to live there for a few more years since I was so emotionally attached to the place."  
Tanishaa Mukerji faces racist comments at New York hotel, reveals 'It Was Traumatic to Experience'
Tanishaa Mukerji, sister of Bollywood diva Kajol, was recently in New York for CRY America charity gala when she suffered from the most traumatic experience at the hotel in the city. After she is back to her city, Tanishaa Mukerji took to twitter to recall the incident when she faced racism in New York and wrote, "Shiftiest place ever.! Racist horrible people @JaneHotelNYC." The actress revealed that she was attending a party with her friends at a hotel in NYC when one of the African-American employees made insensitive remarks about her.
Talking to Mid-Day about the experience, Tanishaa said, "I don't understand what triggered it as I was polite, but he turned rude. One of the employees, an African-American, said that we looked as if we were fresh off the boat and couldn't speak English. That was insulting and blatantly racist. My friends and I were shocked. It's traumatic to experience this kind of racism in the US; I have never faced it earlier." Tanishaa also shared a video on her social media from the same place. Check out-
March 10, 2019
Shiftiest place ever.! Racist horrible people @JaneHotelNYC

— Tanishaa Mukerji (@TanishaaMukerji) March 10, 2019
Malaika Arora clears the air about her 'church wedding' with alleged boyfriend Arjun Kapoor, here's what she said
Malaika Arora and Arjun Kapoor are often seen ruling the headlines for their alleged relationship. For a while now, rumours had it that the couple was planning to get hitched to each other in a 'church wedding', but Malaika has put the news to rest with her statement. Malaika and Arjun are a frequent sight in the city as they keep going on lunch/dinner dates together. While fans love their chemistry, the duo has never really come out in the open about it.
While talking to Anupama Chopra for Film Companion, Malaika Arora finally addressed the rumours around her church wedding with Bollywood actor Arjun Kapoor and said, "Oh God! No No. It's all media made. Media is responsible for it." The news was abuzz that Arjun Kapoor and Malaika Arora will exchange wedding vows in April 2019 and have already hunted down a house to live in together after their marriage as well. 
Earlier Malaika Arora appeared on Kareena Kapoor Khan's What Women Want and talked about how she is ready to give love a second chance and does not regret her decision of ending her marriage. Malaika Arora further added, "I guess everyone wants to move on and find love and companionship with people they can relate to. And if you do, I think you are just lucky. If you can do that, I think you are lucky to find that second chance at being happy. Everyone wants to be in love again, to be in a relationship. Nobody wants to be alone and single for the rest of their life. Irrespective of what everyone said around me, I am glad that I made this choice on my own."
More Bollywood stories and picture galleries
For all latest news and updates, stay tuned to our Facebook page