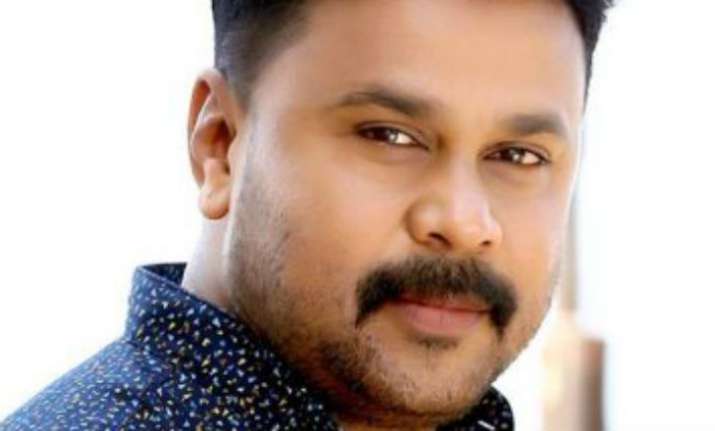 A court here in Angamaly granted two-days police custody of actor Dileep in the case related to the to the abduction and assault of a popular Malayalam actress. 
The cops want to take Dileep to these locations for evidence gathering. They also want to question him further to ascertain whether more people were involved in the conspiracy. 
Yesterday he was remanded in judicial custody and later expelled from a body of Malayalam artistes, two days after he was arrested in connection with the alleged abduction and assault of a South Indian actress here in February. 
After being remanded, Dileep was shifted to a jail in Aluva, which is also his hometown. 
Hundreds of people assembled outside the residence of the Angamaly magistrate and booed and raised slogans against the actor. 
Similar scenes were witnessed outside the Aluva sub-jail. 
Noted lawyer K Ramkumar, who appeared for Dileep, said the actor has been charged under Section 120(B) of IPC (conspiracy), but claimed he had been framed in the case. 
He said a bail application has been moved in the court and it was likely to be considered tomorrow. 
Police said there was no instruction from the magistrate to provide any special facilities to Dileep in jail. The Association of Malayalam Movie Artists (AMMA) held an emergency executive meeting and removed Dileep from its primary membership. 
Also Read: Malayalam actress sexual assault: After arrest, Dileep removed as AMMA member
Dileep was the Treasurer of the AMMA, which also pledged its support to the actress, Malayalam superstar Mammootty told reporters here. Chief Minister Pinarayi Vijayan in Thiruvananthapuram asserted that those committing any offence, whoever they may be, would be brought to book. 
"In this case, right from the start, the accused had been nabbed swiftly. If anyone else is involved, they will also be brought before the law. They will be nabbed for sure," he said. 
The chief minister said his government had asked the former, the interim and the present DGPs to ensure proper investigation in the case. 
For more entertainment stories click here
(With PTI Inputs)