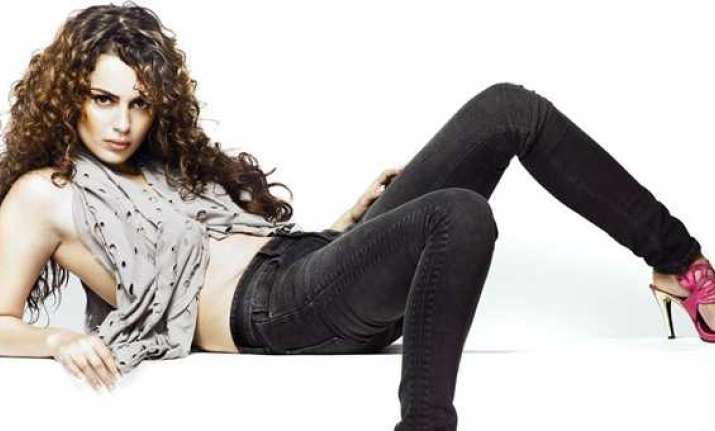 The reigning queen of Bollywood, Kangana Ranaut, has come a long way and evolved as an epitome of fashion and style. But there was a time in Kangana's life when she was mocked for her dressing sense, and even communication skills by her Bollywood colleagues.   
Kangana, who celebrated her 30th birthday yesterday, had many times in past spoken her heart out to share her distress, which she had suffered in the glamour industry. 
Recently, on Karan Johar's show, 'Koffe With Karan', Kangana spoke in length about how she was shamed for her fashion choices in the film industry.
The actress, who has grown in her bold choices of movies and fashion perfectly matching her demeanour said that she is not ashamed of where she comes from, and even when people were talking bad about her, she retained her individuality. 
The Rangoon actress said she do not find anything embarrassing about her born existence.
''People tried to shame me, coming from small town, not being able to speak English, not being able to dress up properly. But that didn't shake anything in me," said Kangana. 
Kangana said she always operated from the place of her individuality. ''Even today when I work, the first reaction I get from people is 'oh she is a delicate beautiful girl' but as I go about my work, it disappears,'' said the actress. 
 
Ignoring all the naysayers, Kangana kept moving ahead and stood out in the fashion world. Now the actress is known for her own classy and elegant style of fashion choices. 
These pictures from her initial career days to current Bollywood days are sufficient to prove how she had feerlessly moved ahead ignoring all the badmothing against her.